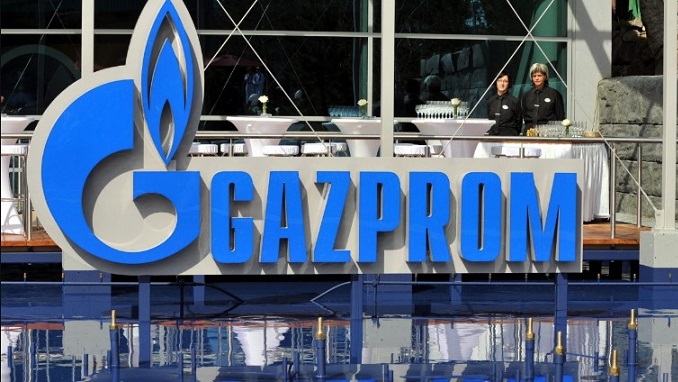 The price of Gazprom's shares rose by 10% on Monday, making the energy giant the most valuable company in Russia, Intellinews reported.
The news comes at a time when rumors of the imminent departure of Gazprom's CEO Alexey Miller are swirling in Moscow.
The shares rose as much as 17% to 251.65 rubles on Monday, the highest since August 2008.
The shares in the powerful state-run behemoth, often dubbed "state within the state", already spiked by 30% in the last week of May, adding $20 billion to the company's market capitalization in a matter of days after the management hiked its dividend twice in a week.
Management effectively doubled the dividend payout to what is now a 27% dividend yield. The shares of Russia's biggest companies are extremely under-valued because of the management's reluctance to share their profits with shareholders and their propensity to take all their spare money and plough it into the ground in the form of never-ending capex programs, Intellinews writes.
"Gazprom's shares have been underweight for years," Alexander Losev, chief executive officer at Sputnik Asset Management, told Bloomberg.
That changed with the announcement of planned dividend growth, as "portfolio managers rushed to bring their Gazprom allocation to market-weight or even overweight, and so we have seen booming demand," said Aleksei Potapov, head of the investment department at UFG Wealth Management Ltd.
Investors are expecting more hires and governance changes after CEO Alexey Miller replaced several long-serving lieutenants have prompted.
"Market speculation about new executive reshuffles and appointments at Gazprom are now moving the shares," according to Andrey Polischuk, a Moscow-based energy analyst at Raiffeisenbank. "The market hopes the new executives will increase the company's efficiency."