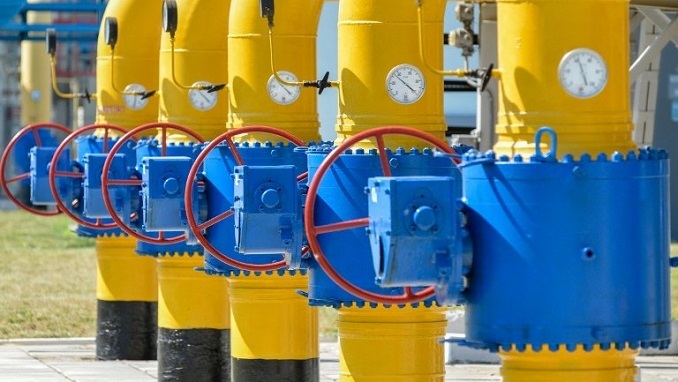 A senior Gazprom official said on Tuesday that the company will start talks on extending a deal to transit Russian gas across Ukraine to Europe after a new government is formed in Kiev, Reuters reported.
The Russian state gas giant has been involved in difficult, EU-sponsored negotiations with Ukrainian company Naftogaz over the new deal. The current agreement, a source of lawsuits and tensions amid hostilities between Russia and Ukraine, expires at the end of this year.
Europe, where Gazprom has a 36% gas market share, is closely following talks between Moscow and Kiev. Some European countries, such as Bulgaria, are completely dependent on Russian gas to heat their homes in winter.
More than a third of Russia's gas exports to the European Union cross Ukraine, providing Kiev with valuable income.
"We understand that there is quite a difficult political situation in Ukraine today. We understand that a new government should be appointed, changes in the parliament should take place," Svetlana Burmistrova, the head of Gazprom's exporting arm, Gazprom Export, told reporters.
"And probably, after that, we will return to the discussions. Because as of today, it's not a secret to anyone, we don't understand with whom to hold talks. Who are those people and organizations with whom to talk?" she added.