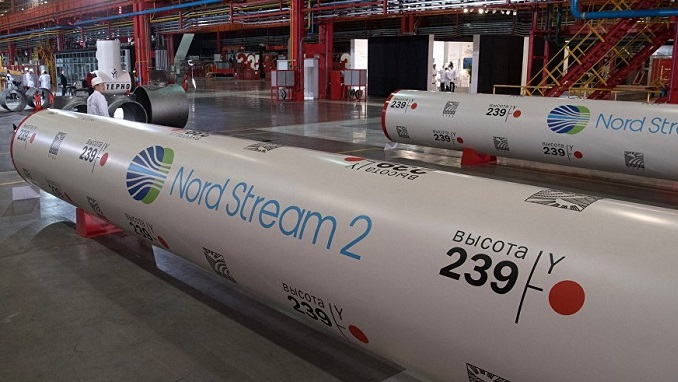 Economy Minister of Germany Peter Altmaier will visit Ukraine and Russia next week to discuss the Nord Stream 2 project, Handelsblatt reports.
"Federal Economy Minister Peter Altmaier intends to visit Ukraine and Russia in the near future," a statement from the ministry said, according to the newspaper.
In particular, on Sunday and Monday (May 13 and 14) he intends to visit Kyiv and Moscow to discuss "energy and economic policy issues," the statement added.
The parties will also discuss the controversial Baltic gas pipeline project, Nord Stream 2, as well as the future role of Ukraine as a transit country for Russian gas.
On Monday, the European Commission has suggested expanding the provisions of the gas directive of the Third energy package on pipelines from third countries into European Union member states and vice versa. The gas directive (2009/73/EU) regulates access to third parties, tariffs, requirements towards unbundling and transparency.
Another expected focus of Altmeier's talks in Moscow will be German-Russian economic relations. German exports to Russia again increased significantly in 2017. In the economy, however, there is uncertainty because of the reciprocal economic sanctions.
EU member states have responded to the annexation of Crimea and Russia's other actions in the Ukraine crisis by economic and diplomatic sanctions on Moscow since 2014. In response, Russia has imposed a ban on food imports from European countries.