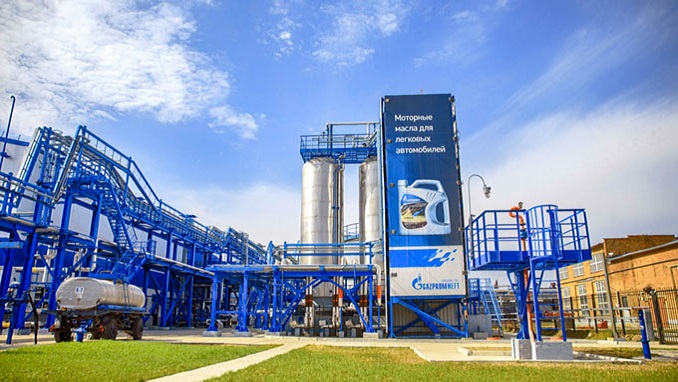 Gulf countries are increasingly interested in investing in Russian oil and gas companies in recent months, with several major deals concluded or planned, Moscow daily Kommersant reports.
According to several sources in the industry quoted by the newspaper, gas giant Gazpromneft has signed an agreement with the Russian Direct Investment Fund and UAE's Mubadala Sovereign Fund on the key terms of the deal to sell 49% of Gazpromneft-Vostok shares. The sources said the deal is worth $325 million, with $14 million set to be invested by the Russian Direct Investment Fund and the remainder will come from the fund's partners.
One of the sources noted that Gazpromneft was in talks with a wide range of interested parties, with Japanese and Korean funds in contention, but the best offer came from Mubadala. The deal with Gazpromneft could become Mubadala's first investment in the Russian oil industry after a series of unproductive attempts.
The deal is estimated at over $2 for BOE (barrel of oil equivalent), which is a relatively high figure for the industry. Moreover, it seems to be due to the prospects of growth in the resource base, production and is some kind of "entrance ticket" to establishing relations with Gazpromneft, according to Karen Dashyan from Advance Capital.
According to Dashyan, Mubadala is interested in cooperating with a major state-owned player like Gazpromneft. The deal will make it possible for the Russian oil company to redistribute its financial burden so it can develop other assets at an early stage, the expert added.
This week, the $10bn Russian Direct Investment Fund, said it could set up a "significant consortium" of investors for the planned initial public offering of Saudi Arabia's state energy giant Saudi Aramco.
Kirill Dmitriev, the head of the fund, said he expects widespread interest from Russian financial groups for the public offering tipped to be the world's biggest ever.
"We see significant interest from Russian banks, from Russian investment banks and a number of other Russian investors, so we believe that we will be able to create a fairly significant consortium for these investments," he told reporters at a conference in Sochi.
Dmitriev has previously said that Russian pension funds were considering participating in the Saudi Aramco IPO, which the kingdom hopes will take place later this year. Crown Prince Mohammed bin Salman, who is driving plans as part of broader economic reforms, believes Saudi Aramco could be valued at $2 trillion and the IPO could raise $100 billion through a 5 per cent sale.