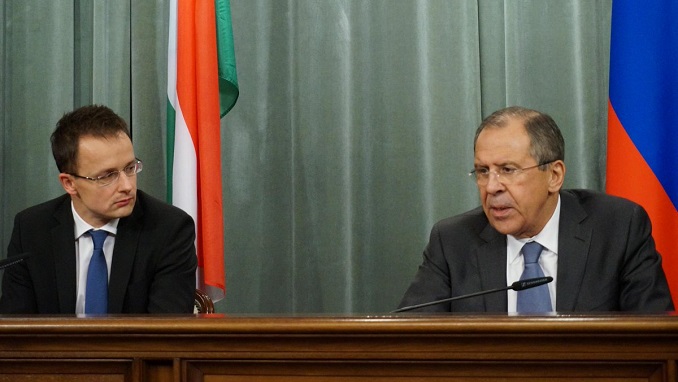 Hungary agreed with Russia on Wednesday to buy 4 billion cubic meters of natural gas in 2020, Hungarian Foreign Minister Peter Szijjarto said, according to the Budapest Business Journal.
Szijjarto spoke at a joint news conference with his Russian counterpart, Sergei Lavrov, after their meeting in Moscow.
The deal was finalized after talks occurred between Hungarian Prime Minister Viktor Orban and Russian President Vladimir Putin in Moscow two weeks ago on energy and other issues.
Hungary's annual gas imports amounted to 6.8 billion cubic meters in 2015, while its domestic production amounted to 1.8 billion cubic meters, according to International Energy Agency (IEA) data.
After the ministers' meeting, Lavrov also said that the Russia-backed construction of two new units at the Paks nuclear power plant will "beef up energy security in Hungary."
"We focused on implementation of major projects, including the construction by [Russia's] Rosatom Corporation of two new units at the Paks nuclear power plant, which is – without exaggeration – a matter of strategic importance particularly due to the high-technology nature of the project," Lavrov said.