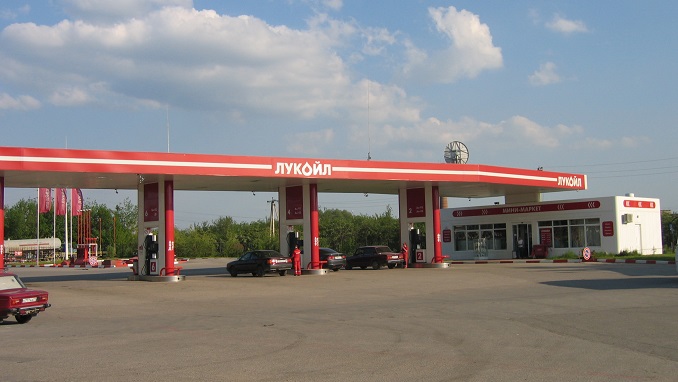 A subsidiary of Russian energy company Lukoil has been awarded a 5% stake in Abu Dhabi's Ghasha ultra-sour gas concession, marking the first time a Russian company is taking part in the emirate's upstream activities, WAM news agency reports.
Lukoil will pay the Abu Dhabi National Oil Company (ADNOC) $190 million as a signing fee for the stake in a concession expected to produce up to 1.5 billion cubic feet per day of gas and 120,000 barrels per day of crude and high-value condensate by 2025.
The Russian company will be the fourth foreign partner to join the Ghasha concession, which also has Austria's OMV, Italy's Eni and Germany's Wintershall as stakeholders. ADNOC retains the majority interest in the concession, which includes the Hail, Ghasha, Dalma, Nasr, Sarb, Bu Haseer, Shuweihat and Mubarraz offshore sour gas fields.
"Lukoil joins our other value-add partners on the Ghasha concession, which is integral to our objective of enabling gas self-sufficiency for the UAE," said Dr Sultan Al Jaber, ADNOC's CEO and UAE Minister of State.
Meanwhile, the Russian Direct Investment Fund, the country's sovereign wealth fund, signed a framework agreement to explore opportunities within the Ghasha concession. The agreements were signed during the visit of Russian President Vladimir Putin to Abu Dhabi on Tuesday.
"The concession award, as well as the framework agreement, reflect the strong and strategic bilateral ties between the UAE and Russia and highlight the important role of energy cooperation in strengthening the relations between our two countries," said Al Jaber.