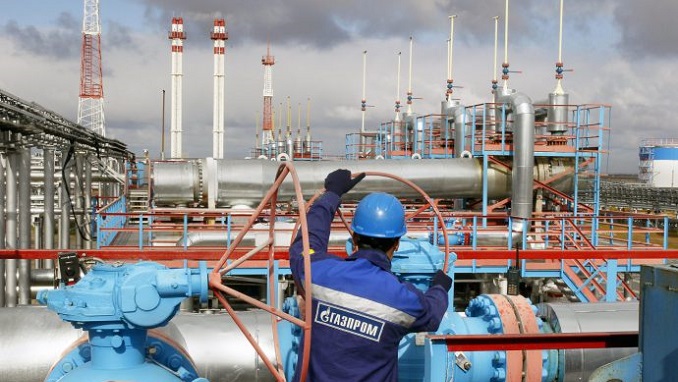 Moldova's Minister of economy and infrastructure Chiril Gaburici has said that his government has no plans to sign a new contract on gas supply to the country with Gazprom, Interfax reports.
"The current contract was repeatedly extended. It is valid until the end of 2019. Therefore, we will not conduct negotiations on signing a new contract with "Gazprom", – said the Premier.
He also noted that later this month begins the construction of the Chisinau-Ungheni gas pipeline, which will connect Moldova's gas system with Romanian infrastructure.
"The Moldovan government will not hold negotiations on a new contract for supplies of natural gas with Russian company Gazprom until the Chisinau-Ungheni gas pipeline is put into operation. We really want to have access to alternative gas as soon as possible. Then there will be competition and everyone will fight for us as a client. Both one and the other will offer us better prices. Those who work in sales know what to do so that the client buys from you. And then our hands will be untied and we will know how to conduct further negotiations so as to get more favorable terms," Gaburici said.
The pipeline is meant to reduce Moldova's total dependence on natural gas deliveries from Russia's Gazprom and offer alternative energy sources in order to boost the energy security of the country.
Moldova will also gain a better position in negotiating future prices for gas and reduce Moscow's potential to exert pressure via its energy supplies.
The 120-kilometer Chisinau-Ungheni pipeline will be built by Eurotransgaz, which was founded by Romania's Transgaz and won the tender for the privatization of Moldovan state gas pipeline company Vestmoldtransgaz.
Eurotransgaz has confirmed its intention to build the project and invest up to $110 million. Moldova will be able to import 1.5 billion cubic meters of gas via the pipeline, which is enough to fully cover the country's fuel needs without the breakaway Transnistria region.