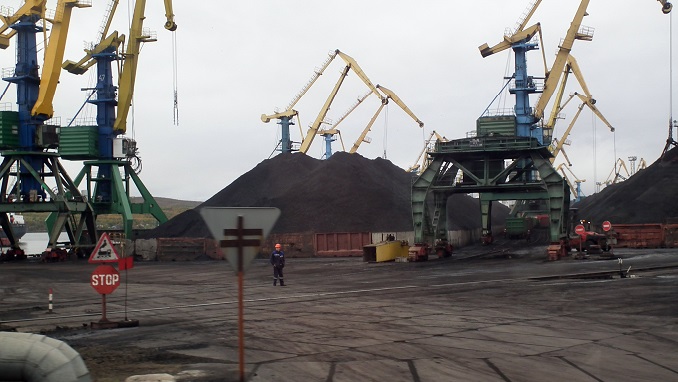 Murmansk Shipping Company, reportedly in financial trouble, has won an important lifeline, Regnum news agency reported, citing local media.
Sibanthracite Overseas, affiliated with Russia's biggest coal holding VostokCoal, has tapped the polar shipping specialist to make one of the biggest transport projects in the Arctic. The companies have inked an agreement on coal deliveries along the Northern Sea Route for a period of five years.
"This project will be one of the biggest projects in the Arctic to deliver bulk cargo," Murmansk Shipping said in a release. "High-quality anthracite, produced on Taimyr, will be delivered from the Dikson port to Europe."
First shipments are due in 2019. No financial details have been released.
"The signed agreement is an important step towards implementation of a large-scale and strategically important project to develop Russia's coal industry, export of coal, cargo turnover along the Northern Sea Route, and the Arctic zone's social and economic spheres," the company said.
In September, Murmansk Shipping was forced to issue a statement denying rumours it is close to bankruptcy.
In August Russian media reported how Gazpromneft Marine Bunker had filed a bankruptcy petition against Murmansk Shipping Company. Earlier this year, global port agent GAC also took the line to court over unpaid dues while last year the shipping firm was involved in another legal tussle with a local miner.
Murmansk Shipping can trace its roots back to 1939. It was privatised after the collapse of the Soviet Union in the 1990s. Today it operates a fleet of 20 ships, mainly bulkers.