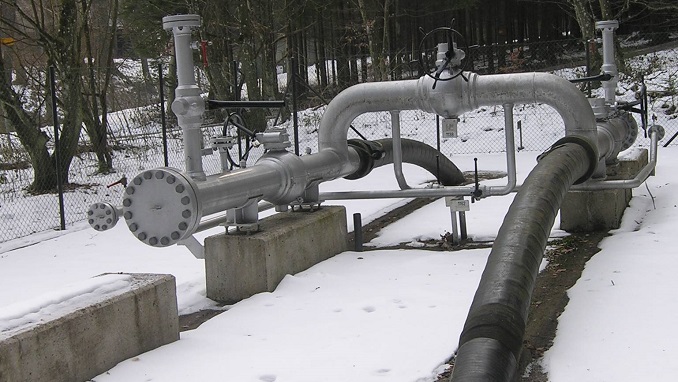 A U.S. act fof1920 is forcing the United States to import gas from a $36 billion Russian project in the Arctic that was subject to U.S. sanctions, Global Trade Magazine reports.
As Reuters reported this month, the first imports into North America that include gas from the Yamal LNG plant, subject to United States sanctions, are headed to Boston on board the LNG tanker Gaselys. The French energy company Engie bought the gas to meet demand during the recent freezing weather in the northeast U.S.
The cargo being carried in the tanker came from a storage tank in the United Kingdom and contained a mix of gas which originated in Algeria, Trinidad and Tobago, and Qatar. It is presumed also to contain gas that originated from Russia's Yamal LNG plant.
LNG can't be shipped to New England from export terminals on the Gulf of Mexico thanks to the Jones Act. None of the world's fleet of 500 LNG tankers meets the requirements of the Jones Act, that vessels moving between U.S. ports be built in the U.S., flagged in the U.S., and crewed by U.S. citizens.
The U.S. also imposed sanctions on Russian energy projects, including Yamal, in 2014, in response to Russia's role in the upheavals in Ukraine. According to reports, French company Engie said the fuel is "compliant with all U.S. trade laws."
The Yamal LNG liquefied natural gas plant reached initial operational capacity in 2017 and is located in Sabetta at the north-east corner of the Russian Yamal Peninsula.
The plant is reported to have three trains with total capacity of 16.5 million tons of liquefied natural gas per year when fully operational. A second LNG Plant, named Artic LNG 2, is also proposed at a site further east near the Gydan Peninsula, across the river Ob estuary from Sabetta.
In addition to the LNG plant, the project includes construction of a seaport and airport as also a power plant.