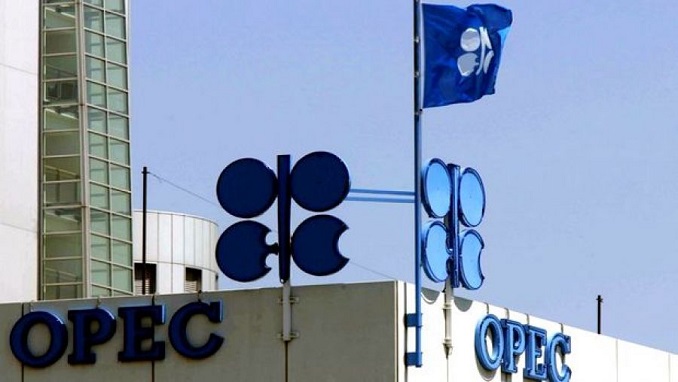 Saudi Arabia and Russia said on Sunday that they would not be raising crude output immediately, a move seen as a tough response to U.S. President Donald Trump's recent tweet demanding that OPEC should immediately cut prices, Business Insider reported.
After an OPEC+ summit in Algeria, the Saudi oil minister said that current supplies were adequate, adding that markets remain "balanced" ahead of U.S. sanctions on the sale of Iranian crude. "I do not influence prices," Khalid al-Falih told reporters in Algeria, according to Reuters.
The report indicated that no plan was established to lift output, suggesting that the cartel and its members may be willing to let prices run higher. Also, Russia's energy minister Alexander Novak stressed that an immediate increase in output was unnecessary.
The statements sent global oil prices surging to the highest levels in nearly four years Monday. Impending U.S. sanctions on Iran and low inventories are the latest catalysts to an increase in prices.
November West Texas crude traded $1.30, or 1.8%, higher at $72.07 a barrel, on the New York Mercantile Exchange, following a weekly gain of more 2.6%. Global benchmark November Brent rose $1.86, or 2.4%, to reach $80.10 a barrel on the ICE Europe exchange, following a weekly advance for crude of 0.9%.
According to The Wall Street Journal, energy ministers in Algiers were unable to strike an accord on how best to allocate any increases in production to help address Iranian shortfalls.
Talks also were complicated by the inequalities inherent in OPEC, notably between producers, like Saudi Arabia and Russia, who can easily ramp up output, and smaller nations that would benefit from higher prices but can't easily boost production levels.
Ultimately, the weekend's convention in Algeria concluded with producers saying that they would adhere to production quotas to which they agreed in late 2016.
In any event, some market participants doubt that OPEC and non-OPEC members would be able to keep prices in check.