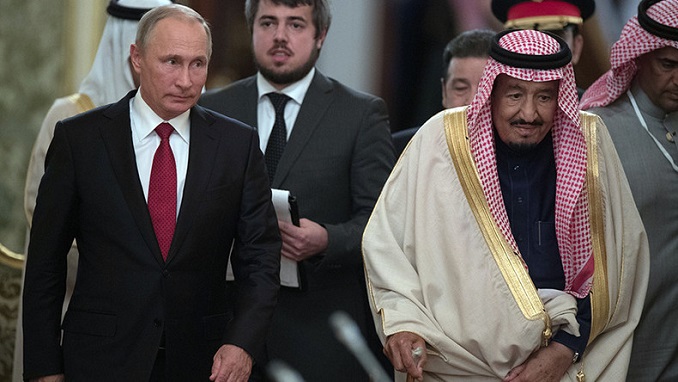 Rising supplies from Saudi Arabia and Russia and signs of an economic slowdown in Asia dented the outlook for demand and drove the price of oil down on Monday, Reuters reported.
Brent crude oil futures were at $78.29 per barrel at 06.45 GMT, down 94 cents, or 1.2 percent, from their last close. U.S. West Texas Intermediate crude futures were down 67 cents, or 0.9 percent, at $73.48 a barrel, after rising more than 8 percent last week.
Prices in the physical oil market have also weakened, with Dubai crude averaging $73.592 a barrel for June, down from $74.413 a barrel in May.
U.S. President Donald Trump added to pressure on oil in a weekend tweet, saying that Saudi Arabia's King Salman bin Abdulaziz Al Saud had agreed to produce more oil. The White House later walked back on Trump's comments, saying the king said his country can raise oil production if needed.
Saudi Arabia's output is up by 700,000 barrels per day (bpd) from May, a Reuters survey found on Friday, and close to its 10.72 million bpd record from November 2016.
Further compensating for supply disruptions elsewhere was Russian output, which the Energy Ministry said on Monday stood at 11.06 million bpd in June, up from 10.97 million bpd in May.
Production in the United States has also soared by 30 percent in the past two years, to 10.9 million bpd, meaning the world's three biggest oil producers now churn out almost 11 million bpd each, meeting a third of global oil demand.
Trade disputes between the United States and other major economies including China, the European Union, India, and Canada, are also starting to weigh on oil demand.
Asia's main economic hubs of China, Japan, and South Korea all reported a slowdown in export orders in June amid escalating trade disputes with the United States.