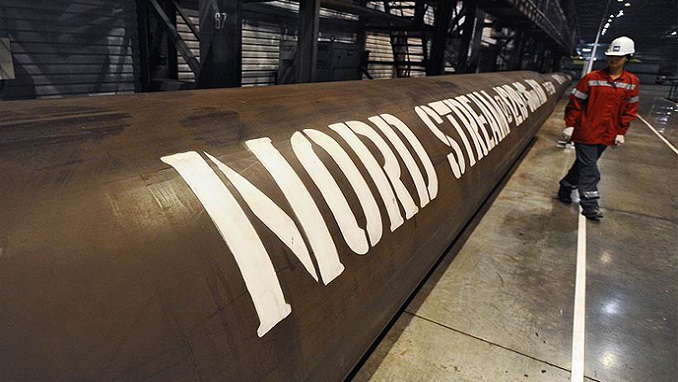 Russian gas major Gazprom expects that its exports to Europe will set a new record this year, and Ukraine will also profit off this since additional gas supplies will be pumped through its territory, Vedomosti reports.
By late 2019, Gazprom's deal on gas transit with Ukraine will expire and in March 2020 the contract with Poland will also come to an end. By that time, the Russian company expects to launch supplies via two new export routes – Nord Stream 2 and TurkStream, which will effectively bypass both countries.
However, the capacity of the two new pipelines may not be enough to replace the Ukrainian transit route even if both are fully loaded. According to Tatyana Mitrova, Director of the Energy Center at the Skolkovo Business School, Gazprom is not planning to cut exports.
Talks on extending the transit contract with Ukraine are still to be started and relations between Gazprom and Ukraine's Naftogaz are tense since both companies have been embroiled in a legal battle at a Stockholm court for many years. The EU's dependence on Russian gas will only increase, Fitch Corporations Department Director Dmitry Marinchenko said. So, there are greater chances that a compromise will be reached.
"This means that Europe will give Nord Stream-2 a green light with a clear conscience, and without fearing that redirecting transit flows will trigger the collapse of Ukraine's economy," the expert noted. "Moreover, ditching Nord Stream 2 may have dire consequences since Ukraine's pipeline capacity just may not be enough to satisfy Europe's ever-mounting demand."
Without Ukraine's gas transportation facilities, Russia cannot fully ensure the necessary volume, geography, and flexibility of its exports, Mitrova said, noting that the parties will have to come to terms in any case.
Even in the event of Nord Stream 2's construction, EU members are very interested in diversifying supplies to the European gas market, says Jorg Dorler, the partner at PwC Strategy& said. This also envisages supplies through Ukraine while EU gas imports are expected to increase and domestic output will be cut, he stressed.