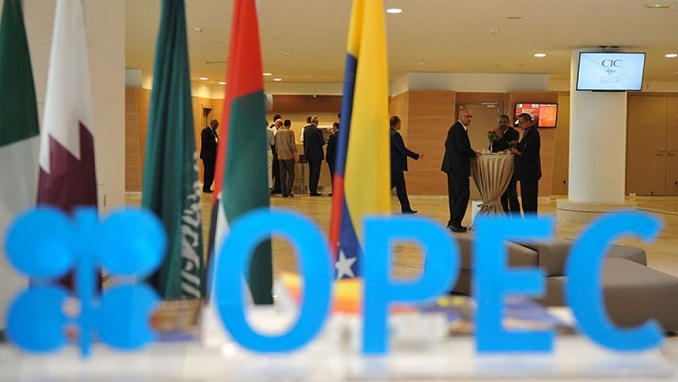 OPEC + ministers are discussing the postponement of their first meeting after the start of the new deal to reduce oil production to an earlier date – June 4, instead of those planned earlier on June 9-10, S&P Global Platts reported, citing several sources familiar with the negotiations, RIA Novosti informs.
"In a letter sent to OPEC + colleagues on Saturday, … the Minister of Energy Algeria Mohamed Arkab, who is the president of the OPEC conference this year, asks to decide by Sunday to change the date of the meeting. He added that he had already discussed this idea with several ministers," the agency writes.
According to the interlocutors, the meeting is being discussed on June 4, and after it it is proposed to convene a meeting of the OPEC + Ministerial Monitoring Committee. The difficulty lies in the fact that in this case, the decision on the fate of the OPEC + transaction will not be based on information from OPEC independent analytical sources on the state of the oil market and fulfillment of obligations by countries under the agreement since the data will not be available yet, the agency writes.
However, an earlier meeting will allow the alliance members to formulate an oil supply program for July on the basis of the deal decision they made at the meeting, is also indicated in the material. It is noted that the supply program is traditionally announced by manufacturers until the end of the first week of the month preceding the supply.
As the OPEC + meetings approached, speculation about future decisions intensified. The current deal provides for mitigation of production cuts since July, which is, in fact, the launch of 2 million barrels per day on the market. But, as RIA Novosti reported, the option of extending current levels of production decline is also being discussed.
OPEC + agreed in April to reduce oil production by 9.7 million barrels per day in May-June, 7.7 million in the second half of the year and 5.8 million further until the end of April 2022. The base of reference was taken in October 2018, but for the Russian Federation and Saudi Arabia, 11 million barrels per day were taken, from which, by analogy with all, there is a decrease of 23%, 18% and 14%, respectively.