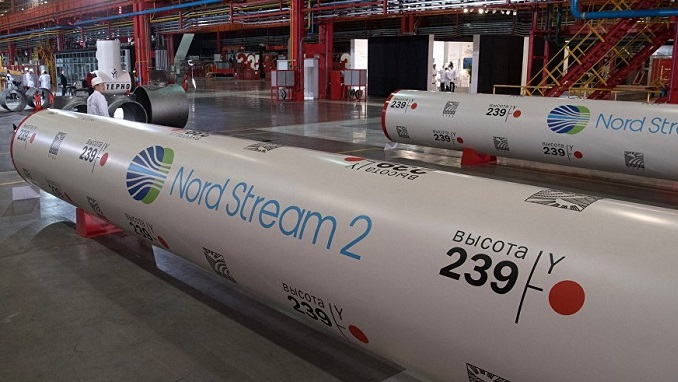 Polish President Andrzej Duda told TVP on Tuesday that U.S. President Donald Trump can make a decision that would bring the contentious Russian Nord Stream 2 gas pipeline project to a halt.
"The decision is in the U.S. President's hands," Duda said when asked whether an opportunity existed to stop the implementation of the Russian project. "I hope that the President will make this decision."
The Polish leader, who met with his U.S. counterpart at the White House earlier in the day, said the Nord Stream 2 project would not benefit the United States, because large volumes of Russian gas on the European market would pose a threat to the sales of American liquefied natural gas there.
The two leaders pledged to counter the pipeline, or any other Russian energy projects, that "threaten our mutual security," read the statement released by the White House.
They also pledged to work on increasing the amount of liquefied natural gas imports that Poland receives to enhance energy security, while also working on nuclear energy development.
Earlier on Tuesday, the leaders discussed how U.S. exports of natural gas will be used as a hedge against Russia's influence in Central Europe.
"Both Poland and the United States will support expanded efforts to enhance energy cooperation and diversification, including nuclear energy," the statement read.