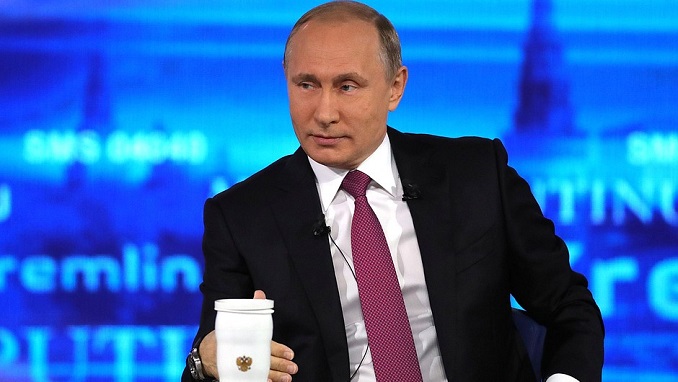 Russian President Vladimir Putin and Energy Minister Alexander Novak discussed the domestic energy sector on Thursday, the Kremlin said in a statement.
They discussed the production of oil, gas and electrical power in the country in 2018, the statement said.
According to RIA news agency, after the meeting Putin drew attention to the need to develop gasification programs within the country, this work needs to be done together with the regions.
The Kremlin statement said the two officials also discussed the results of the work of the fuel and energy complex of Russia in 2018.
Russia's gas exports to Europe reached a record high in 2018 despite diplomatic tensions and the will of the European Union to reduce its dependence on Russia.
State-run giant Gazprom, which has a monopoly on exports through gas pipelines, sold 201 billion cubic meters of gas to Europe and Turkey in 2018, 3.5% more than in 2017, its general director Alexey Miller told Russian agencies. These exports represent the lion's share of Russia's sales to Europe. A smaller share, open to competition, was exported in the form of liquefied natural gas.
Russia has been using the constant increase in European demand for its gas as a justification for its new gas-pipeline projects through Turkey or the Baltic States, despite the reticence of the EU, which has been saying for years that it wants to diversify its supply sources.
Gazprom, which replaced the Soviet Gas Ministry, covers about one-third of European consumption.