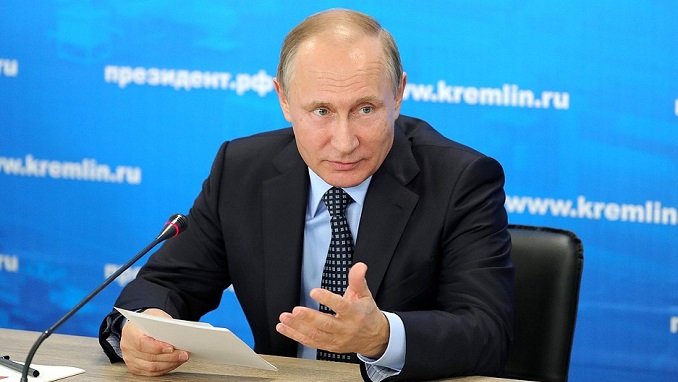 Russian President Vladimir Putin has told the director general of the International Atomic Energy Agency (IAEA), Yukiya Amano, that Russia if fulfilling its obligations and develops its nuclear power industry in strict accordance with restrictions on non-proliferation of weapons of mass destruction, TASS agency reported.
"You know that Russia is one of the key actors in the development of nuclear power industry. We strictly adhere to our obligations, and all the work that Russia is conducting in the field of nuclear power industry development is strictly within all limitations related to the nonproliferation of weapons of mass destruction," Putin told Amano at a bilateral meeting.
Putin thanked Amano for taking part in a forum held by the Rosatom State Nuclear Energy Corporation. The Russian leader recalled that Russia has been supporting the IAEA's activity from the very outset and continues active cooperation with the organization.
The president noted that at Monday's meeting with the IAEA chief he plans to discuss all issues of Russia's cooperation with the organization.
Amano said he was impressed by the cutting-edge technologies in both atomic energy and other areas presented at Rosatom's exhibition.
The tenth annual international forum ATOMEXPO 2018 is held in Sochi on May 14-16. This is the largest event of such scale in Russia and the CIS, dedicated to nuclear energy. Some 90 representatives of Russian and foreign nuclear energy companies and more than 500 foreign participants are expected to take part in the forum.