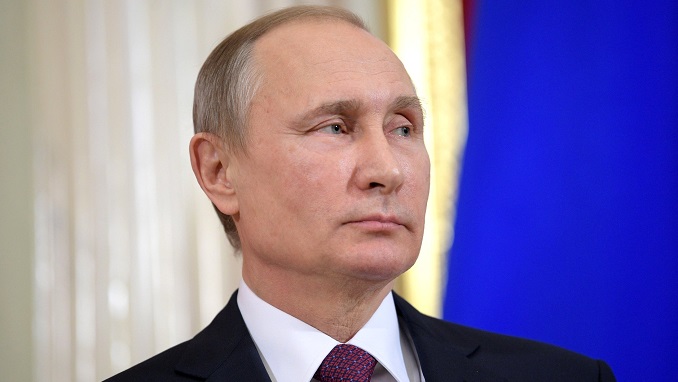 Russian President Vladimir Putin will meet with the head of Anglo-Dutch energy giant Royal Dutch Shell Ben Van Buerden this week to discuss liquefied natural gas (LNG) projects, the Kremlin's press service said, according to RIA Novosti.
Earlier this year Shell pulled out of the Baltic LNG project it operated with Russian natural gas giant Gazprom.
"Shell is one of the largest foreign investors in [the] Russian economy, with over $15bn [in] investment. The company [has been] working in Russia since 1892, when it first sold gasoline in [the] Russian empire. We have a lot to talk about," Putin's press secretary Dmitry Peskov told the news agency. "To be serious, we have many projects related to LNG," he added.
However, minutes after the meeting with Van Buerden was published on the Kremlin website, the only commitment from Shell that came from the CEO was the one to open an additional 260 fuel filling stations in five years, in addition to the 300 already operated by Shell in Russia.
Since 1994 Shell has been producing LNG at the Sakhalin Energy project, owning 27.5% minus one share, together with Mitsui and Mitsubishi (12.5% and 10%, respectively) and Gazprom (50% plus one share).
According to Intellinews, LNG is Gazprom's weak spot, as the company operates the only LNG plant in Sakhalin and is facing delays in the planned Baltic LNG project after the pull-out of Shell. In the meantime its domestic rival Novatek has almost caught up with the state oil and gas majors in terms of capitalisation after adopting and successfully carrying out an ambitious LNG strategy.
Russian media note that Shell pulled out from Baltic LNG after Gazprom re-qualified the project as an integrated gas-chemical complex. Analysts surveyed by Vedomosti commented that sanctions were seriously limiting the ability of Shell to expand its presence in Russia.