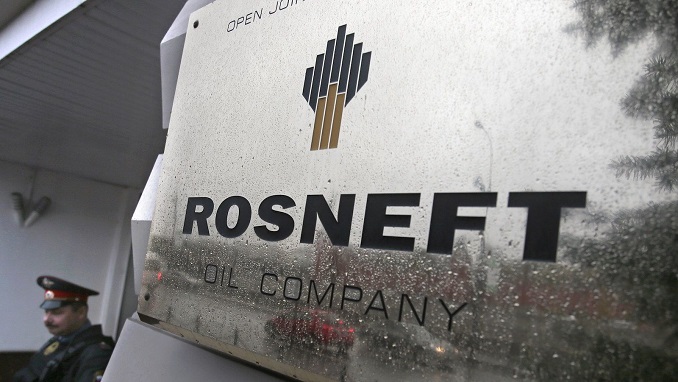 Russia's biggest oil company, Rosneft, wants to establish a cluster in the Arctic in order to spearhead the development of the Northern Sea Route, the company's CEO Igor Sechin said at a meeting with Russian President Vladimir Putin in the Kremlin, Lenta.ru reported.
He revealed the company is already working on attracting strategic partners to the cluster's development and by 2030 oil production in the Arctic could reach 100 million tons. The new project would ensure the implementation of part of President Putin's May Decree to transport 80 million tons of cargo along the Northern Sea Route by 2024, Sechin said.
"Oil production at the Arctic cluster can start by 2024. In the first phase growth of up to 100 million tons by 2030 is planned. The combined assets will become a center for attracting strategic investors. We are already working on it," Sechin said. According to him, investors from the West and from Southeast Asia are showing interest.
The Zvezda shipyard in the Primorsky Region should also help the development of the Northern Sea Route, Rosneft's CEO added.
The Arctic is a rather difficult region for extracting and exporting resources, but at the current level of technology and prices here you can get a product with high margins, Deputy Director General of the National Energy Institute Alexander Frolov told Izvestya.
According to Rustam Tankaev from the Russian Chamber of Commerce and Industry, Rosneft has been assigned the role of an economic driver to develop the Northern Sea Route.
"The company not only has a powerful resource base in the Arctic zone and a powerful production base – a shipyard – but also actively utilizes modern information technologies in the development of the northern fields, which allow it to significantly cut operating costs," the expert said.