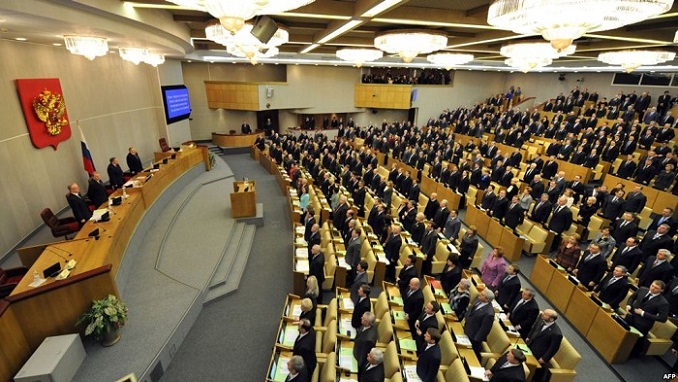 The speaker of Russia's Federation Council (upper house of Parliament) Valentina Matviyenko told reporters on Wednesday that a bill on countering Russia's energy influence passed by the House of Representatives of the U.S. Congress is "blatant protectionism," and an attempt to limit the economic and energy sovereignty of Europe, Neftegaz.ru reported.
"I would give another name to that bill. It should be named 'On setting stage for extra supplies of shale and other gas to Europe'. That is blatant protectionism, willful breach of international trade rules, WTO rules, that is an attempt to limit economic and energy sovereignty of Europe," she said.
"I am confident that the leaders of European states will not go against the interests of their countries, and the bill will have no force," the upper house speaker added.
The authors of the draft law suggest that it is necessary for the U.S. to assist "Central and Eastern European countries to reduce their dependence on energy resources from countries that use energy dependence for undue political influence, such as the Russian Federation, which has used natural gas to coerce, intimidate, and influence other countries."
Matviyenko stressed that if enacted, the draft law "will not have slightest impact on economic interests of the Russian Federation" due to the fact that its "energy cooperation with Europe and other states is mutually beneficial."
She considers the bill to be Washington's "attempt to foist its more expensive gas on Europe and limit competition on that market."
U.S. Secretary of State Michael Pompeo said earlier at the CERAWeek conference in Houston that Washington does not want its European allies to be hooked on Russian gas following the construction of the Nord Stream 2 natural gas pipeline. He added that the US is going to help its friends secure diversity for their energy resources. Pompeo also emphasized the role of private companies in boosting US exports of liquefied natural gas to Poland.