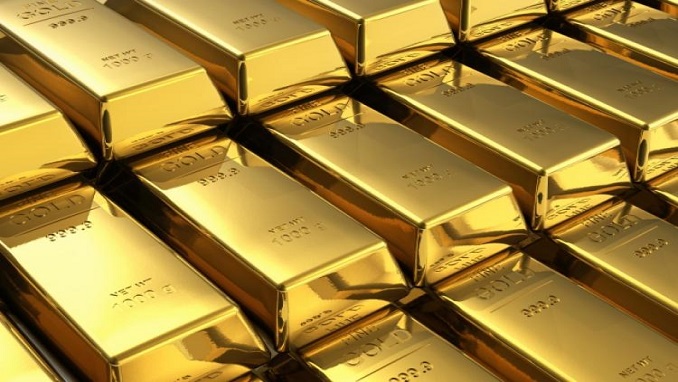 Gold production in Russian in January stood at 17.84 tons, up from 15.67 tons in the same period in 2018, the country's Finance Ministry said on Wednesday, according to Finmarket.
Production for the period included 14.11 tons of mined gold compared with 12.26 tons a year ago, the ministry said.
Silver production totaled 66.50 tons in January, down from 97.92 tons in the same period of 2018.
Meanwhile, the Russian Central Bank said it continued its quest to diversify away from the U.S. dollar, adding another million ounces to its gold holdings in February. Last week, the regulator updated its foreign reserve data showing that Russia's gold reserves rose by 31.1 tons to 2,149 tons last month.
The country's sustainable demand for gold is part of the so-called "de-dollarization," a process that continues to get stronger and stronger, says Ronald-Peter Stoeferle, the fund manager at Incrementum AG.
In 2018, the share of US dollars in the country's reserves fell from 46% to 22%. Russia has also been the biggest gold buyer for the last ten years, the analysts say.
"Central bank gold demand is clearly a trend that is gaining momentum," says Stoeferle. "The United States' debt burden is growing, so central banks worldwide are looking for alternative assets. The gold market's depth and liquidity make it the perfect asset for central banks," the expert believes.
Last year, central banks around the world collectively bought 651,5 tons of gold, which has been the largest amount since 1971. Analysts expect Russia to remain the dominant player in the global gold market.