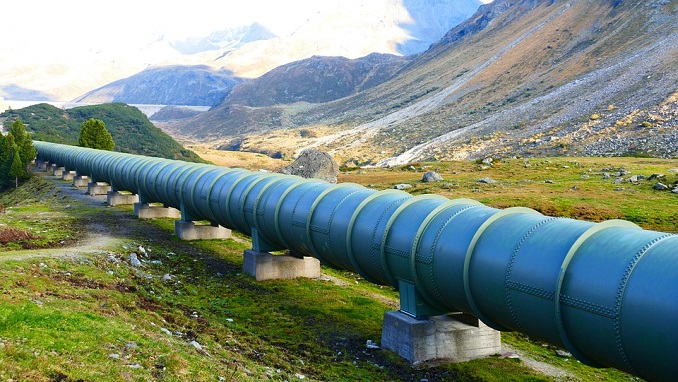 China's new state-owned pipeline operator PipeChina has begun construction of the southern section of the East Russia to China gas pipeline, with completion expected in June 2025.
PipeChina has taken control of the pipeline as part of an asset transfer deal with state-controlled PetroChina, Argus Media reported.
The third and final section of the pipeline will connect to Russia's 38bn m³/yr Power of Siberia 1 (PoS1) gas pipeline project. The third, southern section starts at Yongqing in Hebei and crosses Shandong and Jiangsu provinces before ending in Shanghai. The June 2025 target date roughly coincides with when supplies through PoS1 are expected to reach nameplate capacity.
The first or northern Chinese section of the pipeline was commissioned in December 2019, with shipments to China through PoS1 having started on 2 December. The northern section runs from the city of Heihe in Heilongjiang province, close to the Russian border, to Changling in the northeastern province of Jilin.
The mid-section of the pipeline was originally scheduled to be completed in October, but the timeline has been pushed back to the end of this year because of Covid-19. Construction on this section started in July 2019.
The Chinese portion of the East Russia-China pipeline will span 3,968km and cut across Heilongjiang, Jilin, Inner Mongolia, Liaoning, Hebei, Tianjin, Shandong, Jiangsu and Shanghai when fully completed.
Pos1 operator Gazprom and its Chinese partners are negotiating to increase PoS1 supplies by 6bn m³/yr to 44bn m³/yr.
PetroChina in 2014 signed a 30-year deal with Gazprom worth around $400bn to import gas through PoS1. Shipments are ramping up slowly amid pressure from the Covid-19 outbreak, with the pipeline transporting 1.67bn m³ to China in the first half of this year, Chinese customs data show. China's Russian LNG imports were 2.04mn t in the same period, with most coming from the Yamal LNG facility.
PetroChina previously forecast that Russia would export 10bn m³ of gas to China in 2020, gradually increasing by 5bn m³ each year to hit 38bn m³/yr in 2025.
Gazprom is also looking to accelerate work on the Power of Siberia 2 (PoS2) pipeline, as part of plans to unite domestic gas transmission infrastructure across eastern and western Russia into a single system. The company is conducting a feasibility study into exporting up to 50bn m³/yr of gas to China across Mongolia via PoS2.