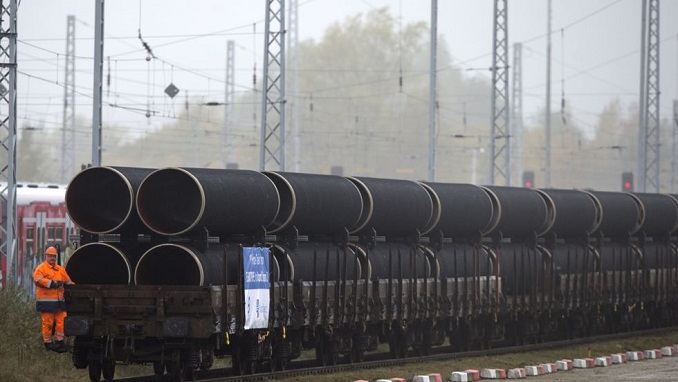 Russia could be willing to compensate global shipping companies for potential risks of cruising through its Arctic waters, Bloomberg reported on Monday. 
To deliver a cargo via the Northern Sea Route today, a shipping company needs an ice-class vessel or an icebreaker and to pay insurance costs more than twice those for the Suez Canal, according to Russia's Deputy Minister of the Far East and Arctic Development Alexander Krutikov.
His ministry, together with Russian think-tank Skolkovo, is working on a project to create a state-run container ship operator. The company would cover the cost of any risks associated with transporting international cargoes via the Arctic's icy waters, including possible delivery disruptions and higher insurance payments.
President Vladimir Putin has made development of the Arctic one of Russia's top long-term priorities and huge projects to export liquefied natural gas via the Northern Sea Route have already lured investors above the Polar Circle. But shippers of other products remain reluctant to make the detour from the Suez Canal toward the Arctic due to multiple risks.
"The state pays for the Arctic exposure and the shippers cover the remaining costs themselves," Krutikov said in an interview. The resulting costs for shipping companies "should be lower than in the Suez Canal, at least at the first stage," to promote the route.
If the idea is implemented, the state container ship operator would be responsible for transporting cargoes across the Northern Sea Route, stretching more than 3,000 nautical miles between the Barents Sea at the Russian border with Norway and the Bering Strait near Alaska.