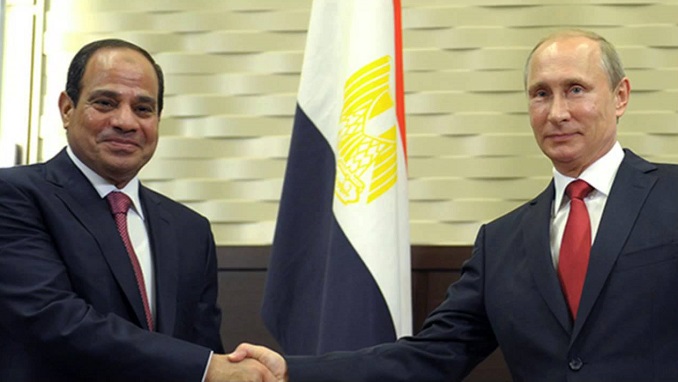 Russia's finance ministry may use the National Wealth Fund (NWF) to lend money for the construction of a nuclear power plant in Egypt starting from 2020 or 2021, First Deputy Prime Minister Anton Siluanov told reporters on Thursday, according to Gulf Today.
Siluanov, who is also finance minister, said Russia would provide finance for the project annually of between $3 billion and $4 billion.
Siluanov said that the funds held by the NWF are expected to reach 7 percent of gross domestic product (GDP) at the end of next year, up from 2.2 percent of GDP at the end of 2018. He said that growth would allow for investments in important projects.
Meeting in Russia's Black Sea resort of Sochi, the Russian and Egyptian presidents have signed what officials described as a strategic cooperation treaty designed to increase trade, military, and other ties between the two nations.
Egyptian President Abdel Fattah al-Sisi, who was completing a three-day visit to Russia, hailed his talks with Russia's Vladimir Putin on October 17 and the cooperation agreement as opening a "new chapter in the history" of the countries' bilateral relations.
Full details of the deal were not immediately revealed.
Putin said the talks encompassed "the whole spectrum of bilateral relations as well as key international and regional problems."
Sisi was on his fourth trip to Russia since taking office in 2014, and Putin visited Egypt in 2015 and 2017. Cairo has signed multibillion-dollar deals to purchase military weapons, including warplanes and helicopters, from Russia.