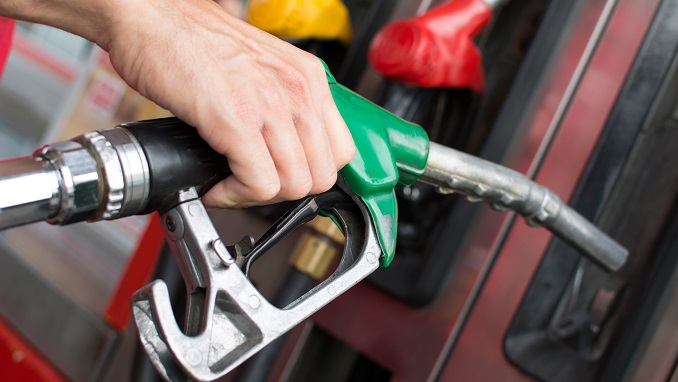 The Russian government will cut excise duties on gasoline and diesel fuel by 3,000 and 2,000 rubles ($48 and $32) per tonne respectively from June 1, TASS news agency reported citing an official who took part in a meeting with Deputy Prime Minister Dmitry Kozak where the idea was discussed.
At the same time, the government may continue to cut excise duties, and from July 1 they may be reduced by another 700 rubles ($11), the official said, according to the report.
"The government is considering the possibility to further reduce the excise duties on automobile gasoline and diesel fuel by 700 rubles per tonne from July 1, 2018. The earlier decision to reduce excise duty rates for motor gasoline by 3,000 rubles and for diesel fuel by 2,000 rubles will come into effect from June 1, 2018," the participant of the meeting said.
The authorities had to come up with a solution over excise duties on oil products following a hike in gasoline prices, which has been observed since the beginning of the year. The rise in gasoline prices reached 2% a week in the past month, according to RBC.
According to the Federal State Statistics Service (Rosstat), the average consumer gasoline prices rose by 0.8 rubles over the week from May 21 to 27, 2018 and amounted to 44.73 rubles ($0.72) rubles per liter respectively. Gasoline prices rose 7.3% and diesel fuel prices are up 7.9% from the year beginning, the statistical service said.
In order to curb the price rise in the domestic market, the government instructed the Finance Ministry to study the possibility of reducing excise taxes on gasoline and diesel fuel.
According to deputy PM Kozak, who is in charge of energy matters, this measure will only allow to stabilize prices for oil products and not to lower them.
Finance Minister Anton Siluanov estimated the decline in budget revenues from the reduction of excise taxes on fuel at 140 billion rubles ($2.2 billion). The government should determine the sources of compensation for falling incomes in autumn – these will be either additional non-oil revenues or borrowing, Siluanov said.