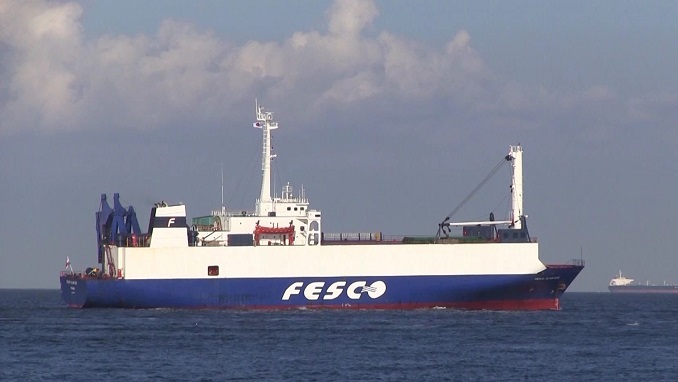 As oil refineries across the world are bracing themselves for the once-in-a-generation shift to cleaner marine fuels from 2020, Russia is set to suffer the biggest revenue losses from the rules, because the world's top exporter of the sulfurous residual oil that powers ships doesn't look prepared for the change, Bloomberg reports.
The new set of standards intends to reduce pollution caused by ships. While plants in Europe and the U.S. Gulf Coast seem well positioned to make the change to low-sulfur output, Russian companies have done little to prepare, the report says.
"Russia's oil segment appears to end up among the biggest losers financially," IHS Markit Ltd.'s senior research analyst Alexander Scherbakov said. There's "no chance for them to be 100 percent prepared" when the new rules kick in, so Russia's sulfur-rich fuel oil will sell at a widening discount, he said.
The regulations prepared by the International Maritime Organization, commonly known as IMO 2020, mean ships must either purchase low-sulfur fuel or install scrubbers that remove the pollutant from their exhaust gases. The rules will cap sulfur content at 0.5 percent, down from 3.5 percent in most regions of the world now. That's bad news for Russian oil majors that produce and process sulfurous Urals crude.
While the country is on a mission to upgrade its Soviet-era refineries, the nation has focused on raising the production and quality of gasoline and diesel. At the end of September, Russia wasn't producing any IMO 2020-compliant fuel oil, data from the nation's Energy Ministry show. More than two-thirds of its output had a sulfur content of 2.5 percent or more.
"Provided the Russian refiners maintain their current output structure and don't find additional demand domestically," then they'll lose sales, said Wood & Co. analyst Ildar Davletshin.
Russia supplied its fuel oil to more than 120 countries last year, from the Netherlands to Fiji. In Europe's oil-trading and shipping hub of Rotterdam, contracts for supplying fuel oil in December 2019 sell for $19.60 a barrel less than Brent crude.