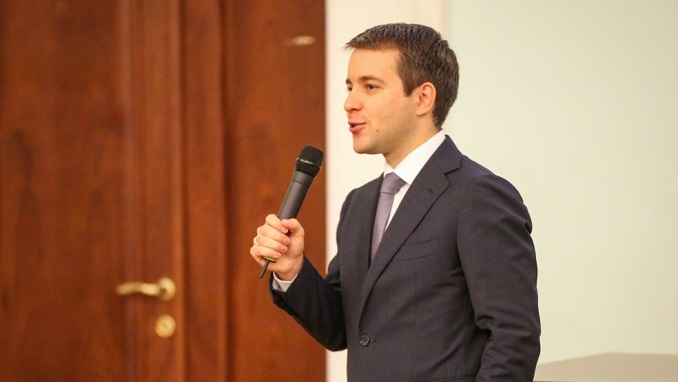 Russia will not retaliate after U.S. technology giant Oracle decided to comply with American sanctions against Russian oil and gas companies, Kremlin's Communications Minister Nikolay Nikiforov said Thursday.
Nikiforov told reporters on the sidelines of the Russian Investment Forum in Sochi that Moscow "was not planning retaliatory measures."
"We are against these prohibitions, sanctions. We consider them as counterproductive, useless, and companies that try to use them, harm themselves," he pointed out, according to pro-Kremlin news agency Sputnik.
Last week, Kommersant newspaper reported, citing a letter from Oracle dated January 12, that the company had tightened the terms of providing products and services to Russian customers from the oil and gas industry included in the U.S. sanctions list. The letter is accompanied by a list of companies subject to sanctions, including enterprises of Gazprom, Rosneft, Lukoil and Surgutneftegaz. Sanctions apply to all the projects with at least 33-percent participation of the sanctioned companies.
Oracle warned that sanctions included ban on providing, exporting or re-exporting goods, services and technologies in support of deep-sea and Arctic offshore exploration, participation in oil-producing shale projects or shale projects with oil production potential, if it includes one of the companies from the U.S. Office of Foreign Assets Control in Directive 4 under Executive Order 13662.
Oracle is not the first American company toughening work with Russian customers because of the sanctions. At the end of December, Merlion and RRC, Russian distributors of Microsoft products, introduced new restrictions on the sale of its software to more than 200 companies in Russia.