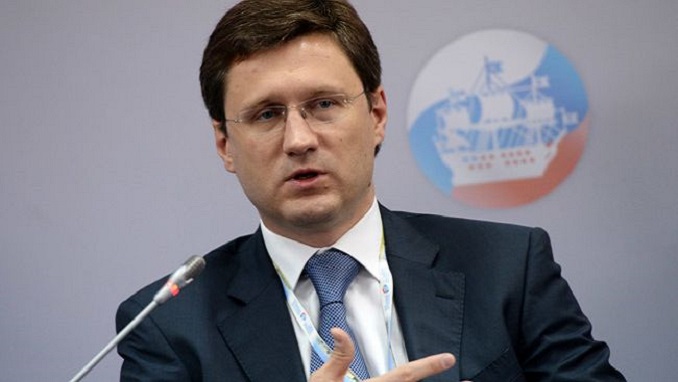 Russia's Natural Resources Ministry has issued a gloomy reserves replacement forecast for this year, with the figure for confirmed oil and condensate reserves likely to fall well below anticipated production, Upstream reports.
According to estimates from the ministry, Russian oil companies will cut spending on appraisal and exploration work by 20% to 250 billion rubles ($3.2 billion) due to low demand and to comply with OPEC+ output quotas.
The ministry expects producers to report a total of 400 million tonnes (2.9 billion barrels) of new recoverable oil and condensate reserves added to Russian producers' balance sheets, against 585 million tonnes in 2019.
The shortfall would be the first in the last two decades, during which time Russian oil producers discovered more reserves than their output.
In October, Energy Minister Alexander Novak said the country's oil and condensate production may fall by 10% to 510 million tonnes (10.3 million barrels per day) this year compared with 2019, as the country continues to adhere to the Opec+ alliance's efforts to stabilise the global oil market.
Fears for future developments
Industry analysts in Moscow have repeatedly said that most of reserves reported to the ministry by oil producers may not be commercialised if oil prices remain below $50 per barrel.
Freshly reported reserves of oil are either located in unconventional shallow or deep layers at already developed tracks or in remote Arctic regions with no supporting infrastructure, requiring billions of dollars of investment and significant tax concessions for such projects to move forward.
Russian producers announced just 11 discoveries of conventional oil in traditional sandstone reservoirs in existing provinces in the first half of this year, with their in-place reserves estimated at meager 30 million tonnes (220 million barrels), according to partner in Moscow-based consultancy Rusenergy, Mikhail Krutikhin.
A decline in demand for Russian oil outside the country and the industry's energy transition moves are adding to concerns that the Russian oil industry has passed its peak production and will face steep declines during the next decade.
Earlier this week, Moscow-based agency Cdu-Tek said that Russian oil exports to international markets declined by 19% to 19.3 million tonnes (141 million barrels) in October against the same period of 2019.
Kremlin to increase tax take – analyst
According to Krutikhin, despite the pessimistic outlook, the Kremlin will continue to increase the tax take on oil producers to finance its massive social obligations to maintain approval ratings and avoid popular discontent.
In such an environment, he expects an earlier Energy Ministry's forecast of annual Russian oil and condensate production to fall to 310 million tonnes (2.3 billion barrels) to be fulfilled years before the anticipated deadline of 2035.
However, the Energy Ministry said this week that it expects Russian gas production to grow to 1 trillion cubic metres in 2035 against estimated output of 690 billion cubic metres this year, as major liquefied natural gas projects of the country's independent gas producer Novatek on the Yamal and Gydan Peninsulas come into operation.