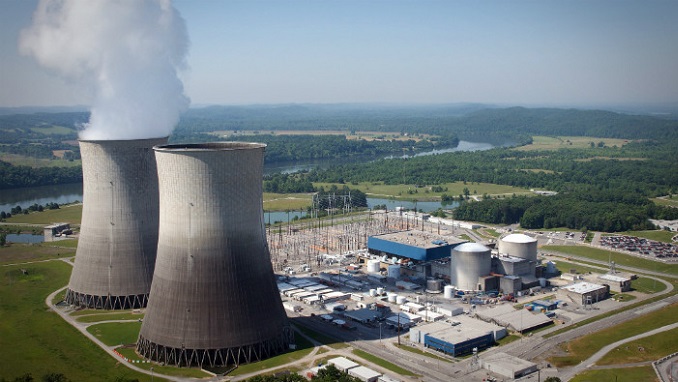 Nuclear energy will be the focus of the first Russia-Africa Summit, with Moscow looking to sell the energy as a solution for the continent's power supply woes, DW writes.
Nearly 600 million Africans do not have access to electricity. With growing populations and rising demand for power, African governments are desperate for solutions. In 2016, the Zambian government signed an agreement with Moscow to support it as it explores nuclear technology. And the energy-hungry country isn't the only one.
The Russia-Africa Summit in Sochi will organize a whole panel discussion on how it could contribute to development in Africa. The discussion will feature the CEO of Rosatom, Russia's state-backed nuclear energy company, and the head of the Zambia Atomic Energy Agency, Roland Msiska.
The ongoing drought in the country has provided Msiska with an opportunity to promote nuclear energy as an alternative to hydropower in the country. And African proponents of the technology could be just what Moscow needs, DW writes. 
Russia is one of the countries taking the lead in forming these partnerships exploring nuclear energy with African countries because it is one of the main exporters of nuclear energy, says the World Nuclear Association's Jonathan Cobb.
Russian expertise and technology could potentially be needed at every stage: from educating engineers and technicians to construction, operation and decommissioning of the nuclear reactors.
This looks like a long-term project, and could take several years for other countries to be ready.
"This is an initial relationship that [Russia, China] are building up," says Jonathan Cobb.