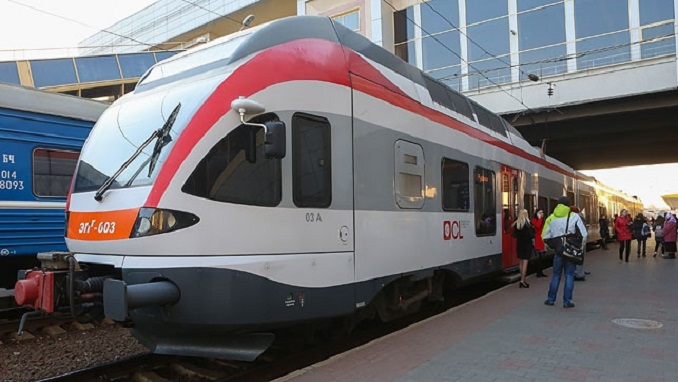 The Russian government supported the beginning of the concession procedure to build the Northern Latitudinal Route (NLR), TASS reported. The new railroad will be built in the northern Yamalo-Nenets Region, Governor Dmitry Kobylkin said in a statement published on Tuesday.
Earlier, Russia's President Vladimir Putin called NLR a promising project, which will give a new impetus to the development of the Russian Arctic and the Northern Sea Route (NSR).
The Kremlin's press service confirmed the document had been signed.
Earlier it was reported that in December, the NLR project was presented to the government in compliance with a roadmap between the Yamalo-Nenets Region and Russian state-owned railway giant RZD.
The Northern Latitudinal Railway is 707 km of the rail line, connecting Yamal with Uralsk and with Russia's North-West. The railway will also connect the national transport systems via the Sabetta seaport with the Northern Sea Route.
In October 2016, RZD and government of the Yamalo-Nenets Region agreed on the future latitudinal railway project. For RZD, it would be the first concessional project ever.
Construction is due to begin this year, with completion scheduled in 2022. The project's cost is likely to be around 200 billion roubles ($3.6 billion).