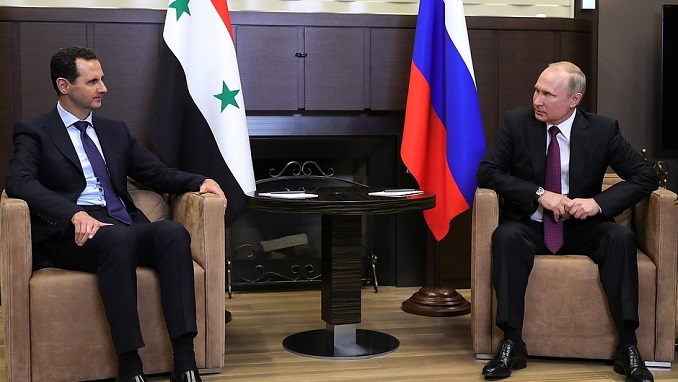 Russia and Syria have discussed the possible reconstruction of gas transportation infrastructure, underground gas storage facilities, oil and gas production and oil refineries in Syria, Russian Energy Minister Alexander Novak was quoted as saying by RIA news agency.
The two countries also agreed to speed up reconstruction of thermal power stations in Syria, but Damascus is first expected to find financing for these projects, Novak added.
"We talked with our colleague, the Syrian Energy Minister about cooperation in the field of energy," Novak said.
He recalled that Russia and Syria had previously signed two road maps for cooperation in the energy sector, one of which concerns the electricity sector.
"The second roadmap concerns the oil and gas industry: the restoration of gas transportation infrastructure and UGS, participation in the recovery of gas and oil production, as well as refinery operations. These are the main areas in which we plan to cooperate with our Syrian colleagues," Novak said.
The civil war in Syria has been raging for over seven years, with the government forces fighting against numerous terrorist groups and opposition factions. The country has recently begun restoring its cities, economy and infrastructure that were destroyed during the war.
Moscow is actively assisting Damascus in the restoration efforts, while other countries like Turkey and China have been looking to get part of the massive reconstruction business in the war-torn country.