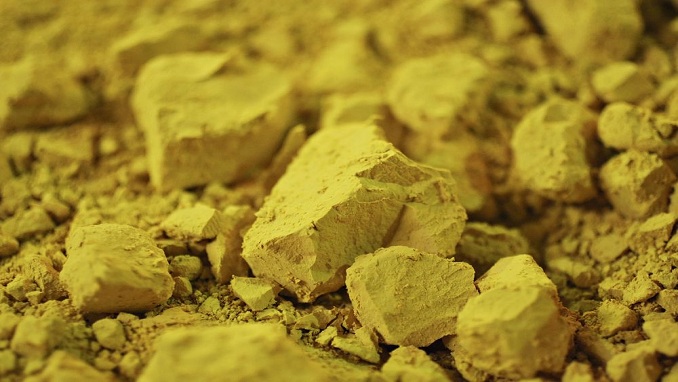 Russia is keen to enhance its economic relations with Namibia in mineral resources particularly uranium, Valentina Matvienko, chairperson of Russia's Federation Council (upper house of parliament), has said, according to RIA Novosti.
Speaking at the State House of Namibia during her three-day working visit to the country last week, Matvienko applauded Namibia for opening up licensing for uranium exploration and expressed Russia's willingness to work closely with Namibia in the field of geology and subsoil management.
She said her visit had convinced her that both Moscow and Windhoek shared the interest in further developing productive cooperation such as trade relations among other areas.
"Namibia is a country very rich in mineral resources that is why it is important to develop projects in the area of geological survey. Russia has very good geological survey systems from the technologies, experts to scientific centres.  We are expecting proposals from the Namibian side to know the areas in which Russian companies work further," Matvienko said.
She said Russia supports Namibian President Hage Geingob's notion on the essence of international cooperation for Africa to attain Sustainable Development Goals (SDGs) by 2030.
"President Geingob's meeting with Russian President Vladimir Putin during the Russia-Africa Summit has become a dimension of new air for our bilateral international relations. During his speech at the Russia-Africa Summit, President Geingob said Africa is going through direct changes and in achieving the goals, including the SDGs, it is impossible without international cooperation with other countries including Russia, and without such cooperation, it will be impossible for Africa to reach a full potential of the resources that it has. I agree with you there," said Matvienko.
She said Russia was pleased with the friendship and trust it has with Namibia which was characterised with regular political dialogues. The two countries have had several exchange visits. For instance, there has been two visits by Russian Foreign Ministers to Namibia and recently the Namibian Deputy Prime Minister, Netumbo Nandi-Ndaitwah, also visited Russia.