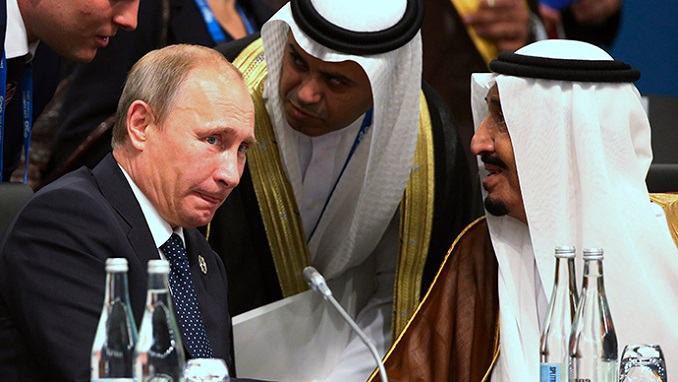 Oil production in Russia decreased in November, ahead of a crucial meeting with OPEC this week to decide supply strategy as prices slump.
Russia produced 11.369 million barrels a day of crude and condensate last month, a 0.42 percent decline from October, according to preliminary data from the Energy Ministry's CDU-TEK unit. That was the first monthly decline in the nation's oil output since the beginning of the year.
Oil prices plunged more than 30 percent since early October. Russian President Vladimir Putin said over the weekend that his country and Saudi Arabia have agreed to extend OPEC's efforts to stabilize oil markets, as the broader coalition of producers inches closer to a deal this week. Details of the decision, including the size of any potential output cut, are still unclear.
The Organization of the Petroleum Exporting Countries and its Russia-led allies are set to meet Thursday and Friday in Vienna to decide whether output curbs are necessary after oil prices have fallen by about a third since early October due to oversupply.
"We have an agreement to extend our deal," Putin said late Saturday after a meeting with Saudi Crown Prince Mohammed Bin Salman at a G20 summit in Argentina. "There is no final decision on volumes, not yet," he said, according to a press conference transcript published on the Kremlin's official website.
Early on Monday, oil prices were pushed higher by efforts across the globe to support prices as Saudi Arabia and Russia extended their pact to manage the market and Canada's largest producing province ordered unprecedented output curbs.
Brent for February settlement rose as much as 5.3 percent to $62.60 a barrel on London's ICE Futures Europe exchange. The global benchmark crude was at an $8.61 premium to WTI for the same month. The January contract expired on Friday after declining 1.3 percent.