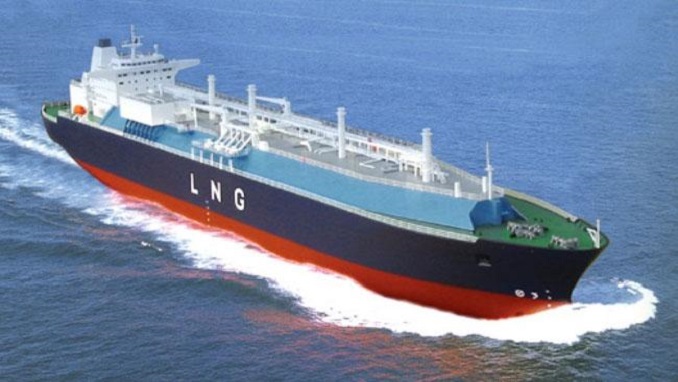 Russian state-owned shipping company Sovcomflot (SCF Group) has reinforced its move to embrace Liquefied Natural Gas (LNG) as a fuel for marine transportation by placing orders with Zvezda shipyard for two next-generation, large-capacity Aframax tankers, Ship Technology reported.
VEB-Leasing will finance the construction for the purchase of the tankers, whilst a subsequent 20-year time-charter for them has been agreed with Russia's oil giant Rosneft following an exchange of signatures at the Eastern Economic Forum in Vladivostok this month.
The vessels will have a deadweight of 114,000 tonnes and a 1A/1B ice class, which makes them able to operate all year round in areas with difficult ice conditions, including sub-Arctic seas and Russian ports of the Baltic region.
The vessels were designed by SCF's team with the involvement of the Far Eastern Shipbuilding and Ship Repair Centre (FESRC) and Hyundai Heavy Industries (Republic of Korea), a technological partner of Zvezda Shipbuilding Complex.
These cutting-edge tankers, designed to operate on LNG fuel, provide for a low level of human impact on the environment, by significantly reducing emissions of harmful substances when compared with similar vessels operating on heavy fuel.
Sovcomflot is one of the world's leading shipping companies, specializing in the transportation of crude oil, petroleum products, and liquefied gas, as well as the servicing of offshore oil and gas exploration and production. The company's own and chartered fleet includes 147 vessels with a total deadweight of 12.7 million tons.