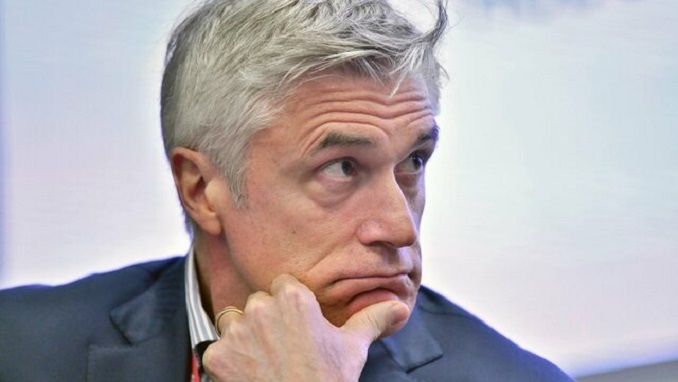 A court in Moscow has extended the pre-trial detention for the remaining two partners in private equity fund Baring Vostok, Ivan Zyuzin and Vagan Abgaryan, who until January worked with Russia's top fund manager Michael Calvey, Znak reports.
Calvey was also arrested and charged with fraud earlier this year but was moved to house arrest in April.
The decision follows on from the judge's decision to also extend the detention of Maksim Vladimirov, who worked with Baring Vostok and had his pre-trial detention extended until January last week.
The Basmanny district court judge Irina Vyrysheva earlier released Baring Vostok founder and one of Russia's most prominent fund managers, Calvey, to house arrest along with his French colleague Philippe Delpal.
"By rejecting the appeals by Ivan Zyuzin and Vagan Abgaryan, the Moscow City Court (Mosgorsud) has once again delivered an unfounded and biased decision that contradicts logic and the law: while Michael Calvey, who is accused of organising a crime, remains under house arrest, his Russian colleagues sit in pre-trial detention without the right to even interact with their families," Baring Vostok said in an emailed statement.
"Ivan, Vagan and Maksim Vladimirov are effectively being held in isolation and under increasing pressure in order to obtain confessions from them at any cost: the criminal case is falling apart due to the absence of an actual crime, as shown by the expert valuation commissioned by the investigation," Baring Vostok added. "We remain certain that our colleagues are innocent, and there are no legal grounds for them to be kept in custody."
The decision almost certainly condemns all three men to at least another year in detention after having spent eight months in jail, until the investigation by prospectors is completed and the case can finally come to trial.
The court has kept the men on remand as the judge concurred with the prosecutor's argument that there was a danger they would try to "destroy documents" and "influence witnesses" if they were released.