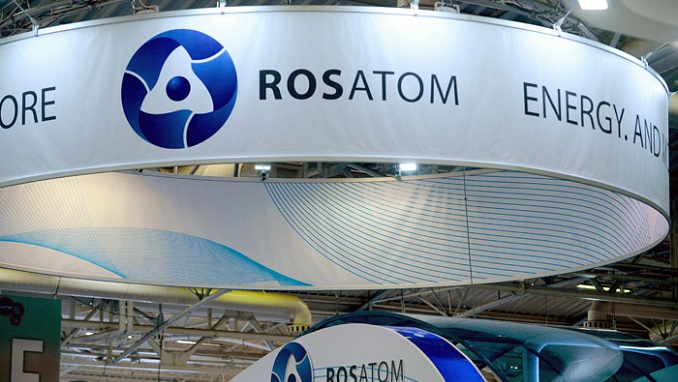 A training course for Egyptian engineers was organized last week by Atomstroyexport, in the western Russian city of Kursk, the Rosatom subsidiary said in a statement on its website.
The training concerns the construction of the nuclear power plant Kursk II in Russia, which began in 2018, and plans for the upcoming Dabaa nuclear power plant in Egypt.
The first stage of the training course, which was attended by representatives from Egypt's Nuclear Power Plants Authority (NPPA), covered how to carry out inspections of all types of construction, as well as training for organizing major job tasks and laying out the construction work schedule, as well as other issues.
In December 2018, Russian President Vladimir Putin and Egyptian President Abdel-Fattah Al-Sisi signed a contract to begin work on the plant, construction of which is set to begin this year, according to Alexei Likhachev, Chief Executive Officer of Rosatom.
The plant is expected to be fully-built by 2022.
Russia will loan Egypt $25 billion to finance building and operating the plant, with Egypt having agreed to pay an interest rate of 3 percent annually. Installment payments will begin on October 15, 2029.
Engineer Fatehy Mahmoud, head of the Egyptian delegation and director of the office of the Chairman of the Board of Directors of the NPPA, commented optimistically about the training program, adding that it was critical for those involved in the construction of the plant.
"The training (program) made a very good impression on us, and I am sure that other training courses will be just as effective," he said.
Such training courses are not only important for the Egyptian side, according to Oleg Yakovlev, the Deputy Director for Construction and Erection Works of ASE JSC Branch in Egypt.
"The more time we spend together, (and) the more we discuss various construction stages, the better we understand each other and all the technical aspects of construction," he said.