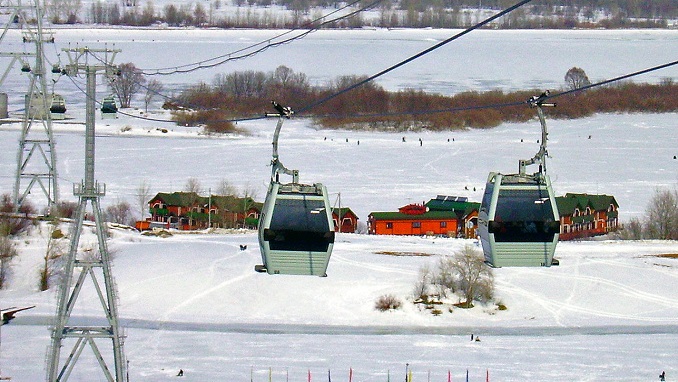 Construction companies from Belarus are keen to take part in local government tenders for projects in Russia's Nizhny Novgorod Region, SB.by writes.
A delegation of Belarusian construction, design, engineering, and road construction companies led by Head of the Foreign Economic Activities Department of the Architecture and Construction Ministry Aleksei Shilo met with representatives of the government of Nizhny Novgorod Oblast, Russia last week to discuss ways to advance cooperation, the news outlet reported.
The delegation met with Vice Governor of Nizhny Novgorod Oblast Sergei Morozov as well as representatives of the Nizhny Novgorod Oblast Construction Ministry. The sides discussed prospects of cooperation in building social facilities in the Russian region with assistance of Belarusian civil engineering companies.
"There is an interest in the involvement of Belarusian specialists in projects meant to restore cultural legacy objects in Nizhny Novgorod and Arzamas, in road construction projects. Large-scale projects that envisage the construction of a Belarusian City Block in Nizhny Novgorod and a Nizhny Novgorod City Block in Minsk are being discussed," the press service said in a statement.
The Belarusian delegation included representatives of some of the country's biggest construction companies including Minskstroy, MAPID, Minskproject, Belkommunproyekt, BelengineeringstroyInvest, and DSU-1 (Rogachev).