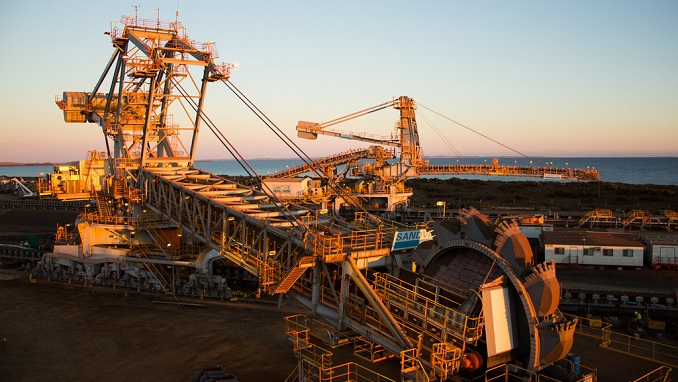 UK-based Sandvik Mining and Rock Technology, a subsidiary of Sweden's Sandvik AB, has secured a strategic partnership agreement with Russian coke coal miner Kolmar, Steel Guru reports.
The Russian coking coal miner and processor, located in the Neryungri District in the Republic of Sakha, is a major contributor to infrastructure development in the region, and is currently engaged in the largest investment projects in the Far Eastern Federal District.
The agreement covers the development and maintenance of strategic partnerships and piggybacks the provision of Sandvik equipment, including a Sandvik MC430 double pass room and pillar miner and Sandvik TS490-1 underground longwall shield hauler – the first such hauler supplied to Russia – at the new section of the company's Denisovskaya mine.
The Denisovskaya Central is the only mine in Russia using room-and pillar mining. Kolmar has been the first company in Russia to receive permission to use this method at a depth below 200 meters.
The second mine, Denisovskaya Eastern, is located in the licence area adjacent to the Central mine area. The mines are interconnected, and the new mine is using the existing infrastructure. The Denisovskaya-Eastern mine's exit to the surface, The facility uses longwall mining.
Sandvik Mining and Rock Technology is a supplier in equipment, tools, service and technical solutions for the mining and construction industries. Application areas for the company's products and services include rock drilling, rock cutting, crushing and screening, loading and hauling, tunnelling, quarrying and breaking and demolition.