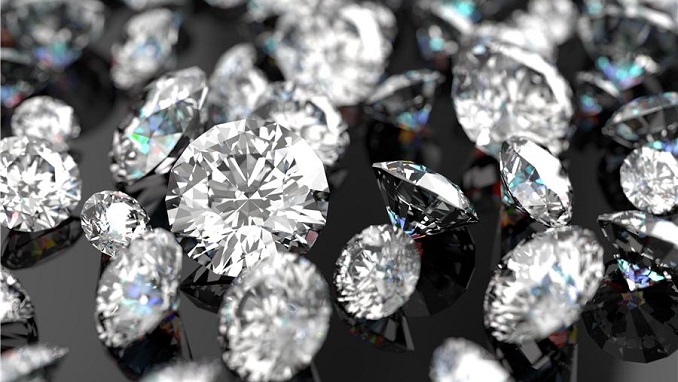 Russian diamond mining giant Alrosa has named the largest pink diamond ever discovered and produced in Russia, "Spirit of the Rose," after a legendary short ballet of the same name, Vesti.ru reports.
The gem was created from a 27.85-carat clear pink rough diamond unearthed two years ago from the Alrosa-owned Ebelyakh mine in the Republic of Sakha (Yakutia) in northeast Russia. The rough was then cut and polished for a year at the "Diamonds of Alrosa" cutting factory in Moscow. The completed diamond was unveiled in February. It has several qualities that make it both rare and with the potential to be extremely valuable.
At 14.83 carats, it is one of approximately 10 known pink diamonds ever offered for sale that exceeded 10 carats during the past 10 years. The Gemological Institute of America, a non-profit research and education center for the gem and jewelry industry that specializes in gem grading, defined it as "Fancy Vivid Purple-Pink" and noted that it is the largest such diamond it has ever graded, according to Forbes. It was also revealed to be internally flawless with excellent polish and very good symmetry.
Colored diamonds, formed by impurities such as boron or nitrogen, are the most expensive and rarest, with pink and red stones fetching the highest prices. The Spirit of the Rose may be one of the most expensive pink stones ever, according to Eden Rachminov, the chairman of the board of the Fancy Color Research Foundation (FCRF).
He estimates the potential price at between $60 million to $65 million.
Sotheby's set the record for any gem ever sold at an auction in 2017, with its $71 million sale of the 59.6-carat Pink Star to Hong Kong-based jewelry retailer Chow Tai Fook Jewellery Group. The stone was mined by De Beers, and dethroned the Oppenheimer Blue, which fetched $58 million in an earlier sale at Christie's.