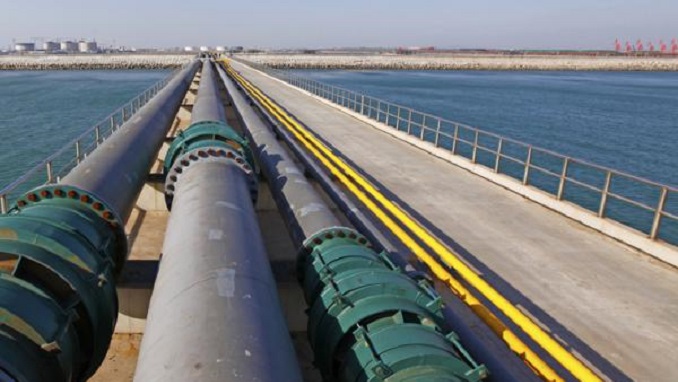 The Russian government and oil pipeline operator Transneft are in disagreement over who should pay to clean up the contamination of the Druzhba pipeline that halted oil exports to Europe, RBC reports.
Moscow admitted in late April that its Druzhba ("Friendship") pipeline had been polluted with organic chloride, leading European refineries to scramble to find out how far the contamination had reached and to search for replacement supplies.
After the far-reaching dirty oil scandal which disrupted Russia's supply and drove global oil prices up, buyers are keen to know who will pay for the stoppage that has disrupted deliveries to Belarus, Slovakia, Germany, Poland, Ukraine, and other European countries.
First Deputy Prime Minister Anton Siluanov said Wednesday that the state-run pipeline operator, Transneft, should not expect the authorities to pay for the crisis. Transneft says it was not at fault.
"In my opinion, it would be wrong, it would be compensation from the budget for the company which did not meet its contractual obligations," Siluanov told the media.
Moscow has blamed the Druzhba crisis on sabotage by a criminal gang that was reportedly stealing from the pipeline before it left Russia, which increases concerns over corruption and low standards within Russia's energy sector. Russia says recovering the tainted oil will cost no more than $100 million but every day since the pipeline closed on April 25, the country has lost $80 million in revenue.
The Soviet-era Druzhba pipeline has a capacity of up to 1.3 million barrels per day of crude oil.
Transneft, which operates 68,000km of pipelines, blames the contamination on minor producers and several people have been arrested since the crisis broke.
More than 35 million barrels of oil have been affected and analysts say it could take months to fully resolve the contamination issue.