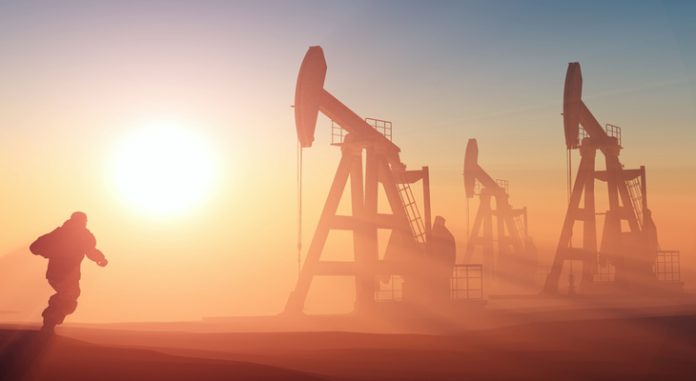 The United States' oil output, driven by surging shale production, could surpass 10 million barrels per day, toppling a record set in 1970, Reuters reports.
Still, the new record, expected within days, likely won't last long. The U.S. government forecasts that the nation's production will climb to 11 million barrels a day by late 2019, a level that would rival Russia, the world's top producer.
Over the past decade, U.S. oil imports have decreased by around 20%, which is one of the significant economic and political impacts of soaring U.S. oil output. The trend has provided high-paying jobs in rural communities and lowered consumer prices for domestic gasoline by 37 percent from a 2008 peak.
Fears of dire energy shortages that gripped the country in the 1970s have been replaced by a presidential policy of global "energy dominance."
"It has had incredibly positive impacts for the U.S. economy, for the workforce and even our reduced carbon footprint" as shale natural gas has displaced coal at power plants, said John England, head of consultancy Deloitte's U.S. energy and resources practice.
The question of whether the shale sector can continue at this pace remains an open debate. The rapid growth has stirred concerns that the industry is already peaking and that production forecasts are too optimistic.
The costs of labor and contracted services have recently risen sharply in the most active oilfields, drillable land prices have soared, and some shale financiers are calling on producers to focus on improving short-term returns rather than expanding drilling.
The United States now exports up to 1.7 million barrels per day of crude, and this year will have the capacity to export 3.8 billion cubic feet per day of natural gas. Terminals conceived for importing liquefied natural gas have now been overhauled to allow exports.
Russia reduced oil production by over 300,000 barrels per day in December 2017 as part of the OPEC + deal. OPEC and oil exporting countries outside the cartel reached an agreement on the reduction of oil production at the end of 2016. According to the agreement terms, the participants should reduce production by a total of 1.8 million barrels per day against the level of October 2016. The largest quotas for reduction of oil output belong to Saudi Arabia (486,000 barrels per day) and Russia (300,000 barrels per day). Russia has reached its quota in May of 2017 and has since maintained it.
The deal, originally effective in the first half of 2017, has already been extended twice, first time until the end of March 2018, and most recently – until the end of 2018. Its goal is to remove the surplus of world oil reserves, which at the beginning of 2017 exceeded the five-year standard by 380 million barrels.