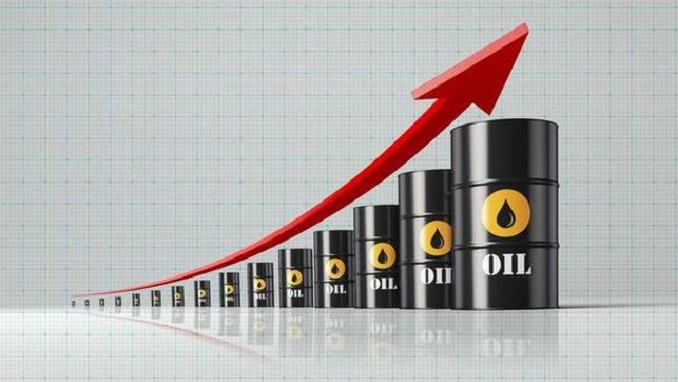 The United States overcame Russia in August to claim the title of world's top oil producer, with the largest year-on-year output increase in its history, Reuters reported.
U.S. output climbed to a record 11.346 million barrels a day, according to a monthly report issued Wednesday by the U.S. Energy Information Administration (EIA). Russia pumped 11.21 million in August, according to its energy ministry.
U.S. supply surged by 2.1 million barrels from August 2017, the largest recorded increase in data going back to 1920, according to EIA. Oil companies boosted shale drilling in Texas, Colorado and other states in response to a 48 percent rally in prices. U.S. Gulf of Mexico production hit a record high, as did New Mexico, which has benefited from massive growth in the Permian Basin.
America's reign as biggest oil producer in the world may be short-lived: Russia produced 11.37 million barrels a day in September and they may be above 11.4 million in October. Saudi Arabia and Russia, among other OPEC members and non-members, pledged to pump more oil to offset declines in Venezuela and plug any supply shortfalls from U.S. sanctions on Iran.
Meanwhile, oil prices fell on Wednesday and posted the worst monthly performance since mid-2016 on evidence of rising global crude supply, but losses were limited by signs of strong U.S. demand for fuel.
The Brent crude December LCOc1 futures contract, which expired Wednesday, fell 44 cents to settle at $75.47 a barrel. The more-active January contract LCOF9 fell 91 cents to settle at $75.04 a barrel. West Texas Intermediate (WTI) crude CLc1 futures fell 87 cents to settle at $65.31 a barrel.
Both benchmarks were more than $10 a barrel below the four-year highs reached on October 3. They both posted their worst monthly performance since July 2016, with Brent falling 8.8 percent for the month and WTI dropping 10.9 percent.