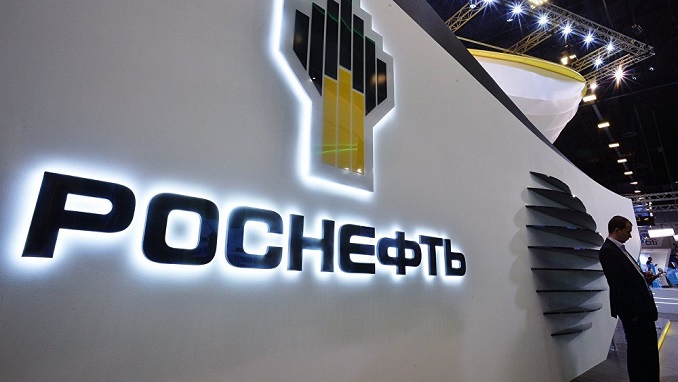 The United States has imposed financial penalties on Rosneft Trading, an oil brokerage firm owned by Russian energy giant Rosneft, for operating in Venezuela's energy sector in violation of U.S. sanctions on the South American country, The New York times reports.
In a statement on February 18, Secretary of State Mike Pompeo said sanctions were also placed on the brokerage's president, Didier Casimiro, for having "acted or purported to act for or on behalf of Rosneft Trading."
"As the primary broker of global deals for the sale and transport of Venezuela's crude oil, Rosneft Trading has propped up the dictatorial [President Nicolas] Maduro, enabling his repression of the Venezuelan people," Pompeo said in the statement released by the State Department.
"Maduro has destroyed Venezuela's institutions, economy, and infrastructure, while enriching himself and his cronies, through his abuse of state power and his welcoming of malign support from Russia, as well as from Cuba, Iran, and China," he added.
Rosneft Trading is a Swiss-based unit of Russian state-owned energy giant Rosneft and was established in 2011, according to the company's website.
Rosneft works with Venezuelan energy giant Petroleos de Venezuela (PDVSA) in South America. The sanctions generally block the firm and its president from operating in global financial markets.
Reacting to the U.S. announcement, Rosneft said its projects in Venezuela were "in strict compliance with the norms of international and national laws," and that it "does not pursue any political goals."
The Russian Foreign Ministry said that the sanctions would not affect Russia's "interaction with the lawful authorities of Venezuela." Energy-rich Venezuela has been embroiled in a months-long political standoff with opposition supporters.
Russia, Cuba, Iran, and China are the key backers of Maduro, who took office in 2013 and was sworn in for a second term in January 2019 following elections that were marred by an opposition boycott and claims of vote-rigging.
The opposition has accused the socialist Maduro of mismanaging the economy, sending the country into an economic crisis. Maduro has blamed outsiders, including the United States, for creating the crisis.
The United States and more than 50 other countries have recognized opposition leader and legislative speaker Juan Guaido as Venezuela's leader and have demanded that Maduro step down.