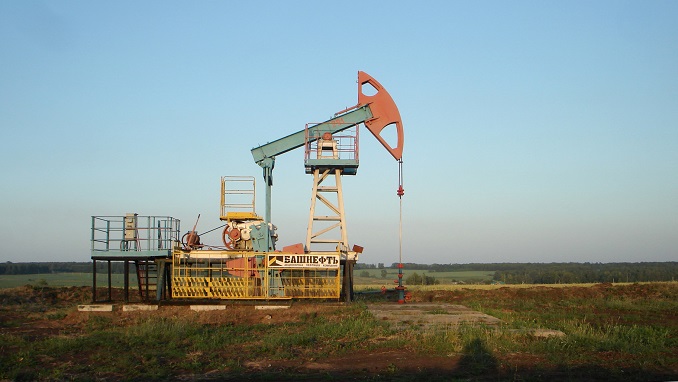 Despite the booming U.S. natural gas imports, the country hasn't stopped accepting imports of the fuel, including a shipment of Russian gas likely headed for Massachusetts, Bloomberg reports.
With prices expected to spike as the East Coast winter sets in, pipeline constraints, depleted stockpiles and a 98-year-old law barring foreign ships from moving goods between U.S. ports is opening the way for liquefied natural gas (LNG) imports, the report says.
Tankers from France, carrying gas that originated in Russia, and Nigeria are set to deliver to East Coast terminals about 6 Bcf of the fuel, enough to power about 150,000 homes for a year, in the next few days. At one point on Thursday, the ship carrying Nigerian gas to Cove Point in Maryland passed another tanker filled with U.S. gas that was headed abroad.
"It is ironic," said John Kilduff, a partner at Again Capital LLC in New York. But the "super cheap gas" produced in the nation's shale fields "is trapped down west of the Mississippi unable to serve its own market," he said by phone. "The gas is where the people aren't."
It's all about the money, as usual, Bloomberg writes. According to Trevor Sikorski, head of natural gas, coal and carbon with the London-based industry consultant Energy Aspects Ltd., the companies shipping the gas into Maryland — BP Plc and Royal Dutch Shell Plc — will likely have it stored until freezing East Coast temperatures push prices higher as local suppliers struggle to meet demand.
Meanwhile, the gas being exported out will likely fetch higher prices right now in Europe and Asia. Dominion Energy Inc., which owns the Cove Point terminal, didn't respond to emailed and telephone requests seeking comment.
A tanker named Exemplar has been loitering just outside Boston harbor after picking up a cargo from France's Montoir-de-Bretagne terminal two weeks ago, according to ship tracking data. That ship picked up a cargo of LNG from the Yamal LNG facility in Russia that had been brought to the French terminal by another tanker, according to Madeleine Overgaard, an LNG market analyst for Kpler.
If the Russia-originated gas is off-loaded, it would be the second such cargo known to be imported into the Everett terminal in 2018, with the last arriving in January.