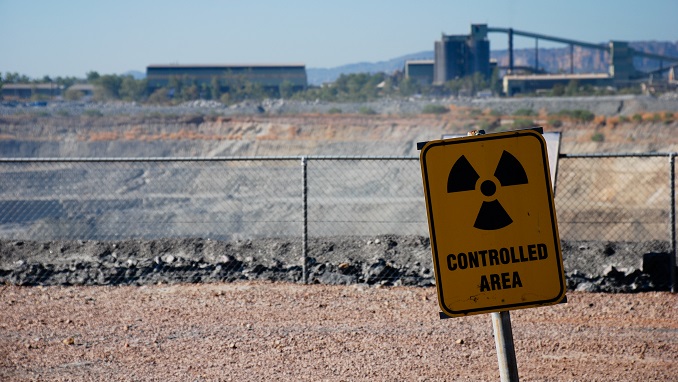 The proposed U.S. bill to tighten sanctions against Russia could hit the country's state nuclear company Rosatom, as it proposes extending restrictions on imports of low-enriched uranium (LEU) from Russia until 2031, Kommersant reported on Thursday.
The move could affect a key market for the state nuclear corporation, as Rosatom's subsidiary Tenex earned over 40% of its LEU export revenue from U.S. contracts in 2017.
According to the bill, while quotas for Russia will increase until 2020, the bill proposes drastically reducing them in the subsequent decade, to 463.6 tonnes in 2021 and to 375.8 tonnes in 2030. The bill also proposes to eliminate the current option to purchase uranium above the limit for the U.S. Energy Department's reserves, although Russia has not used this option, the paper said.
Russian uranium is exported to the U.S. by Tenex, with America being the company's largest market. U.S. exports accounted for about $700 million of the company's $1.7 billion in sales in 2017 and about $1.1 billion of the $3.3 billion in new contracts secured by the company.
Tenex's IFRS net profit dropped by 38.5% to $242.6 million in 2017 on revenue down 10% to $1.9 billion. The company noted difficulties on the world market, including high uranium stockpiles (equivalent to two to three years of consumption in Europe and the U.S.) and a drop in prices for uranium enrichment from $52 to $45 per separative work unit under long-term contracts, according to UxC estimates.
The U.S. now essentially has two suppliers of uranium enrichment services: Russia's Rosatom and Europe's Urenco, which also has facilities in the U.S. Most uranium mining in the U.S. has been shut down due to unprofitability, including assets controlled by Rosatom.
This situation has for a long time essentially kept U.S. sanctions against Russia from affecting Rosatom. So far only scientific cooperation and a number of secondary sectors have been symbolically hit with restrictions.
But the situation has changed this year. Back in January, U.S. uranium miners called for the White House to introduce quotas for purchases of local uranium for NPP and in July the Commerce Department began an investigation concerning this complaint. At the time, Tenex did not see this as a direct threat to the company.