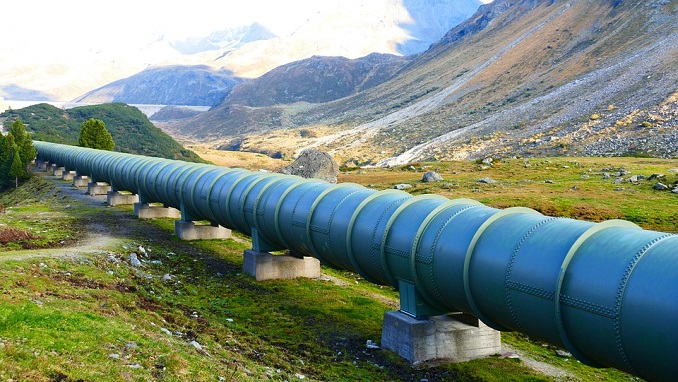 Ukraine is stockpiling natural gas in its underground storage facilities as the country prepares for the worst case scenario this winter – no transit of Russian fuel over its territory, a Kiev official has said, according to Liga.net.
"If you are ready for the worst-case scenario, it most likely won't happen. Therefore, we are preparing to have completely filled gas storage facilities and, using this resource, go through the winter without transit," Andrey Gerus, representative of the Ukrainian President in the country's cabinet of ministers, said in an interview with RBC-Ukraine.
According to the official, Ukrainian underground storage facilities are being filled with reverse gas that comes from Eastern Europe, as well as from private traders. According to pipeline monopoly Ukrtransgaz, underground storage facilities of the country are now filled by 50%, or 15.5 billion cubic meters. Earlier, state-run company Naftogaz stated that for the passage of winter in the event of termination of transit, Ukraine should fill its storage facilities with 20 billion cubic meters of the fuel.
Russian Energy Minister Alexander Novak announced earlier that Russia had offered Ukraine to extend the current gas transit contract, which expires on December 31, for another year. The Minister added that possible adjustments to the agreements are subject to negotiation by commercial companies.
"We will wait for trilateral consultations [with the EU and Ukraine] to begin, when a new government will be formed (…). We are in favor of Ukraine buying gas directly. We offered our colleagues the chance to extend the current contract for a year under the already existing conditions," Novak told the Russian press last week.
Previous talks on the gas transit issue have collapsed due to a number of issues, including legal disputes between Russian gas giant Gazprom and Ukrainian state gas firm Naftogaz, the threat of U.S. sanctions against Gazprom's Nord Stream 2, as well as Russia insisting that it would continue negotiating only if Ukraine forms its new government.