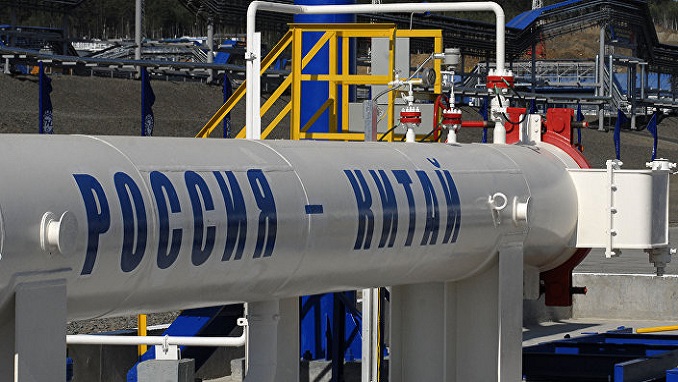 While Europe is complaining about high gas and electricity bills, the Chinese people are suffering from power outages, according to Rossiyskaya Gazeta.
According to Alexander Kurdin, an analyst at the Russian Government's Analysis Center, China's usage of energy has exceeded estimates due to a frigid winter and a scorching summer.
Problems with coal supply were also a factor, as a result of Beijing's decision to halt importing coal from Australia, as well as production limits aimed at decreasing emissions. Meanwhile, China's active economic recovery has resulted in a substantial increase in commodities demand.
Russia will increase pipeline gas deliveries to China through the Power of Siberia pipeline as planned. The energy crisis may hasten the building of the Power of Siberia 2 pipeline, although work has not yet commenced.
In terms of liquefied natural gas (LNG), Russia will have new facilities in 2023, when the first line of the Arctic LNG 2 facility will be opened, according to Alfa Capital's Director of Financial Market and Macroeconomy Research Vladimir Bragin.
Russia increased coal deliveries to China in the first half of 2021, and the prospects appear promising, according to Valery Andrianov, Associate Professor at the Russian Government's Financial University.
Even more so because of Beijing's worsening ties with Australia, which was formerly China's top coal supplier and buyer. The issue is that Russia's exports to the East are now constrained by railway capacity. The expansion construction is scheduled to be finished in 2024, but China needs energy resources right now.
This is when the United States enters the picture. The media has previously been given information on China's talks with US firms for long-term LNG supply.
According to Andrianov, China's energy consumption will drive up global prices, sparking fresh waves of the energy crisis.
So it will be more reasonable for China to depend on indigenous resources, but this will not prevent Beijing from looking for methods to expand energy imports, including Russian pipeline gas, which is cheaper for China than any kind of LNG, including US LNG, according to the expert.