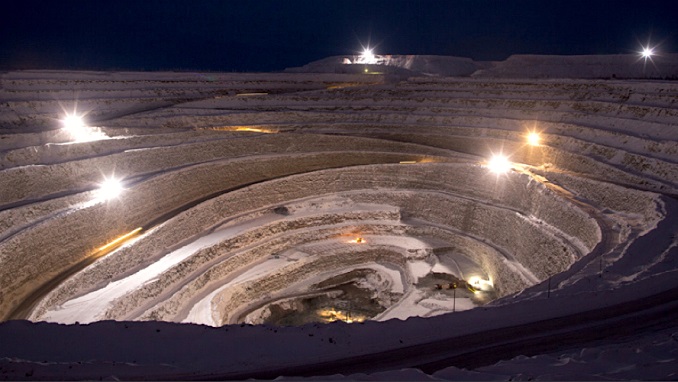 A fire broke out in the Internatsionalny mine (owned by ALROSA) in the Mirny district, the regional department of the Ministry of Emergency Situations informed. According to the report, the fire was caused by the loading and unloading machine. There are 98 people in the mine, they are being evacuated. No injuries were reported.
At least 15 rescuers were sent at the scene, alongside the task force of the Mirny Fire and Rescue Garrison, Kommersant reports.
ALROSA reported that the mine resumed operations on June 30 "after a short downtime." Last week, the mine stopped working due to cases of coronavirus among employees.
"The decision was made by the leadership of the Mirny GOK after receiving negative samples from most of the workers of the workshop and contacting organizations," the statement says, as quoted by Russian news agency Interfax.