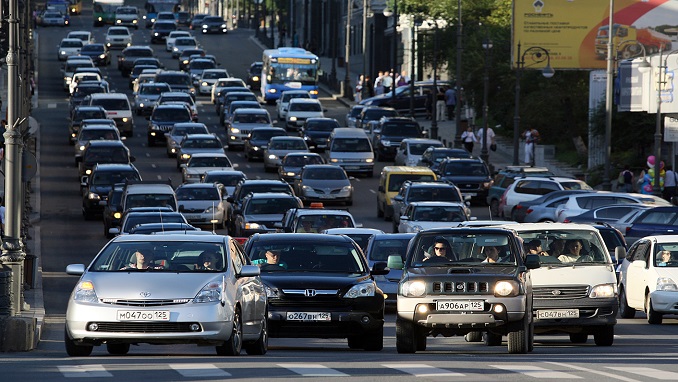 Russia is considering climate legislation that could give the country a framework for regulating carbon emissions for the first time, Kommersant reported this week.
Russia is the world's fifth largest emitter of CO2 into the atmosphere. The draft bill would give the government powers to introduce greenhouse gas emission targets for companies, and charges for those that exceed them, with proceeds potentially going into a fund to support carbon-cutting projects.
The legislation, which has been drawn up by the Ministry of Economic Development, is under consultation with other ministries and stakeholders and expected to be finalized in June.
The framework includes different regulatory mechanisms, such as a cap and trade system of emissions permits and tax breaks for companies reducing or capturing their emissions.
Specific targets for particular sectors are not included. From the set of policy instruments presented, though, future governments would then be able to "select and apply, as required," says Alexei Kokorin, director of the climate and energy programme at WWF Russia.
The current draft is likely to face strong opposition from within the Russian parliament and industry. A source from the Russian Union of Industrialists and Entrepreneurs (RSPP), which presented an alternative, weaker piece of legislation in December, excluding quotas, emissions trading and charges for exceeding emissions targets, told Kommersant that it "could not support" the legislation "in its present form."
Russian environmentalists are divided over the chances of the climate legislation passing into law, with only the ministries of economy and environment said to be in favor of the text.