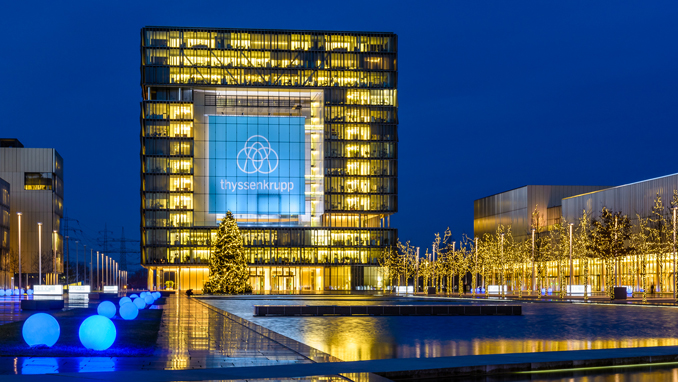 German conglomerate ThyssenKrupp Industrial Solutions is supplying a new coal handling system to the State Transport Leasing Company (STLC) in Russia, Mining Magazine reports. 
The system will be the centerpiece of a new terminal for coal exports in the Port of Lavna near Murmansk, on the western shore of Kola Bay. With a planned capacity of 18 Mt of coal per year the terminal will significantly increase the coal handling capacities of the region. It is expected to be fully operational in 2021.
"Together with our partner LNK Industries, we will equip one of the largest ports in Russia with a state-of-the-art port handling facility. We are pleased to contribute our extensive experience in the planning of such systems. As one of the few full-range suppliers, we can provide our customers with fully integrated solutions that ensure high performance and resource-efficient operation," says Torsten Gerlach, CEO of the Mining Technologies business unit at ThyssenKrupp Industrial Solutions.
The terminal project will be completed in two phases: First out-shipments are expected to take place in 2020. In that same year a total of 9 Mt of coal will be handled on site. In 2021, the volume increases to 18 million tons. The project will augment regional coal exports and release pressure on existing terminals in the Baltic Sea. It is closely connected with the development of the Murmansk Transport Hub, one of the biggest ongoing infrastructure projects in the Russian north.
ThyssenKrupp will supply two ship loaders, stackers, reclaimers and car dumpers as well as one combined stacker-reclaimer, several belt conveyors and auxiliary equipment. The contract includes engineering and procurement, as well as services for site erection and commissioning. Within the project, ThyssenKrupp's partner, Latvian construction company LNK Industries, is responsible for the design and construction of the conveyor system. In order to keep dust emissions from the handling site at a minimum, all coal transfer points, wagon unloading stations as well as ship loaders will be outfitted with dust suppression equipment.