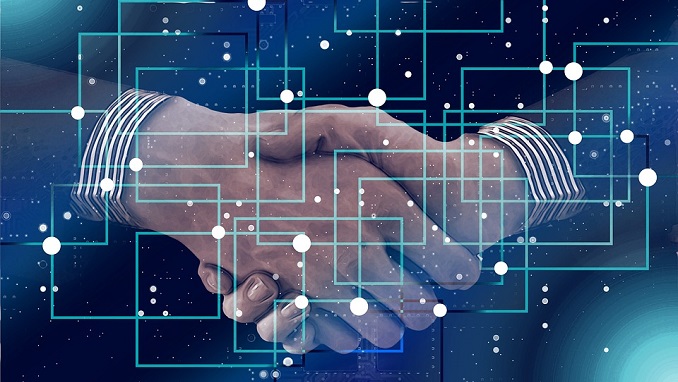 Russia's biggest lender, Sberbank, and telecommunications company MTS have implemented the first Russian issue of commercial bonds via smart contracts utilizing a blockchain platform developed by the National Settlement Depository, the companies said on Tuesday.
Sberbank CIB was the organizer and main buyer of the issue of MTS bonds with a 6-month maturity term for a total sum of $12 million.
"Issuing MTS bonds has not only allowed us to confirm the reliability, efficiency and safety of the blockchain-based platform for organizing and conducting complex structured securities transactions but also demonstrated the great potential of the technology for the development of Russia's digital economy," said Igor Bulantsev, head of Sberbank CIB.
As part of the transaction, NSD implemented a full Delivery versus Payment (DVP) settlement model based on blockchain allowing it to transfer securities and funds simultaneously. The depository added an option to change the composition of network participants to work with a wider circle of investors and updated the system to the newest version – Hyperledger Fabric.
Each party to the transaction can exchange documents online and follow the transactions' status – from placing securities and receiving funds to the full execution of the issuer's obligations to investors.
Sberbank launched its blockchain lab earlier this year, aiming to "generate product prototypes, perform pilot tests and deploy blockchain-based business solutions." The bank has launched a number of other initiatives in the blockchain ecosystem including its recent entrance into the Enterprise Ethereum Alliance – an enterprise-focused consortium. Some of the bank's blockchain-based pilot projects include joint solutions with Severstal and Federal Antimonopoly Services, among others.